The European Junior Cup, powered by Honda Racing, has announced WIL Sport management as the new title sponsor for the 2016 edition of the series, which kicks off at MotorLand Aragón in Spain on April 3rd.
WIL Sport is a New Zealand based company headed by Phil and Cheryl London of Taupo. For over 15 years, WIL Sport has actively assisted more than two hundred athletes from around the globe to access the necessary resources to enable them to reach their goals.
The company's team of expert mentors includes Fred Merkel, who won the first two editions of the Superbike World Championship on a Honda RC30 in 1988 and 1989. With an established development programme, WIL Sport´s sponsorship of the European Junior Cup fits perfectly with a series conceived to help young racers progress their careers.
Under Honda's wing for the fourth consecutive year, the European Junior Cup, designed for the motorcycle racing stars of the future, is the feeder class of the FIM Superbike World Championship. It is open to 14 to 21-year-old male riders, 14 to 24-year-old females and races at eight WorldSBK rounds. With all riders competing on identically prepared Honda CBR650F machinery, it is regularly one of the most exciting and close-fought races of the weekend.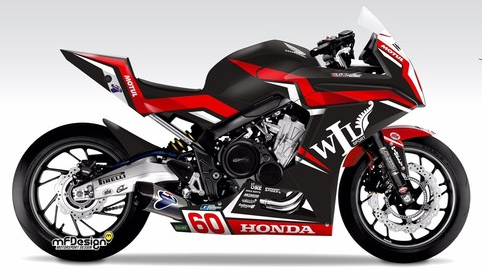 Marco Chini, Honda's WorldSBK operations manager
"Honda Motor Europe would like to welcome WIL Sport as title sponsor to the European Junior Cup. This series has been a great success for us in terms of marketing and in rider development. Looking at the entry lists for Supersport we are proud to see so many names who began their international racing careers with Honda at the EJC. I am pleased WIL Sport share the same commitment to young rider development as we do and expect another exciting season of racing."