After a difficult few months, during which at more than one point it looked like he wouldn't ride at all, Remy Gardner will line up on the starting grid for the Race Experience squad in the 2016 FIM CEV Repsol European Moto2 Championship.

Having had his World Championship options taken away through no fault of his own, Remy's father, 1987 500cc World Champion Wayne, has worked hard behind the scenes, finally concluding the deal with Race Experience last week.
Remy will race an ex Thomas Luthi Kalex machine with the Sebastien Gimbert run outfit which was started to provide the best all round stepping stone to the World Championship for young, upcoming riders. Results depending, the deal will see Remy participate as a wildcard in the Moto2 World Championship during the season.
The official team announcement including the identities of Remy's team mates will be made shortly.
Aussie youngster Gardner is no stranger to the Spanish CEV series having raced competitively in Moto3 before his full time debut World Championship season last year during which he scored a career best 10th place finish at Phillip Island.
Testing will begin in March, with full details and all the news as it happens posted on Remy's all new website which also launches soon: www.remygardner.com
Ahead of the opening round, Remy invites you to interact and follow him in a more dynamic way than ever before. Full details of his social media handles can be found below:
Twitter: @GardnerRemy
Instagram: remygardner
Facebook: Remy Gardner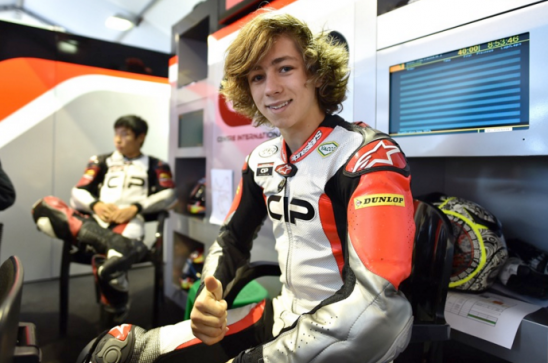 Remy: "After the last few weeks I really didn't expect to land something so good, especially with the new season only a few weeks away. I think in some ways it's a blessing in disguise and there is nothing wrong with taking a sideways step to go two steps forward which is what I think can happen in this scenario. I am really happy, Race Experience have a lot to offer and I can't wait to start testing."