A year racing both at home in the UK and around the circuits of Europe in the Pata European Junior Cup is not for the faint hearted yet Sam Wilford coped with both superbly taking 8th overall at his first attempt in the EJC, bagging a podium in Portimao, and racing triumphantly to the Thundersport Aprilia RRV450 Challenge title despite missing several races.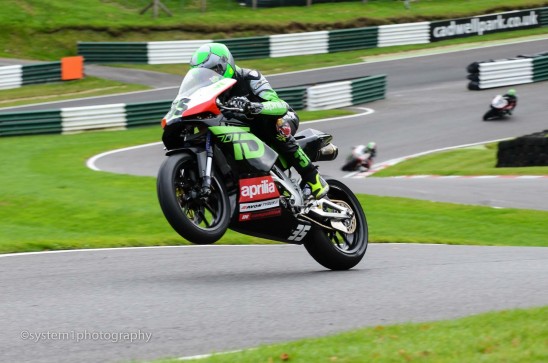 For Wilford his championship win was a special moment, as on paper it looked as though his chances were over when the European schedule was unveiled pre-season.
Looking back on both series Wilford's talent shines through, 5 top ten finishes in the EJC including a maiden podium in Portimao gave the youngster who celebrated his 18th birthday last week 8th overall in the final standings while 11 victories and 19 podium finishes gave Wilf the Aprilia RRV450 Challenge championship by 39 points at the end of a very busy year.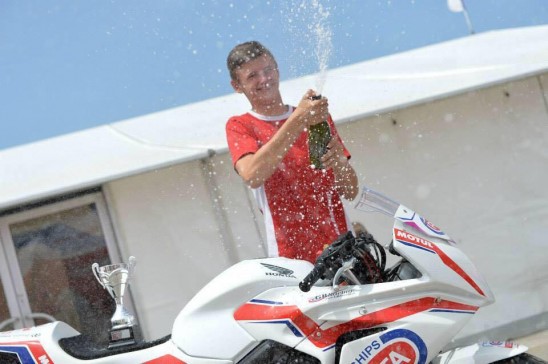 Sam Wilford – Aprilia RRV450 Champ & 8th in EJC: "Magny-Cours was another difficult round but I'm really glad to have ended 8th overall in the championship. The last few rounds have been pretty difficult but overall I am really happy with our results all through the EJC season, I have learned a lot and the experience will certainly help me in the future. Looking back to my season in the UK it's a great feeling to have won the Aprilia RRV450 title after missing a number of rounds. Massive thanks to everyone who has helped me especially Ian Newton, my family and my main sponsor IDWe. Can't wait for 2016!"
Sam will be announcing his 2016 plans shortly.