Ricarda Neubauer has completed her first full season of FIM Europe Superstock 600cc Championship racing, closing in on top 20 finishes and narrowing the gap to the point scorers at every race, which was her goal at the start of the season.
Riding in her final 2015 race of the year last Saturday at the 4.411km Circuit Nevers de Magny-Cours in France, the young German showed promise, as she got up to speed during Free Practice before slicing off chunks of time to improve further in the sole qualifying session.
A torrential downpour ahead of the race didn't phase the only female competitor in the series and had it not been for a tumble from her Go Eleven Kawasaki in the closing stages the outcome could well have seen the #68 rider claim a season's best in the final race of the year.
Unhurt from the spill and reflecting on her 2015 campaign Rica is taking the positives as she looks forward to 2016 which should see her in an even more competitive position given that she now knows all of the circuits.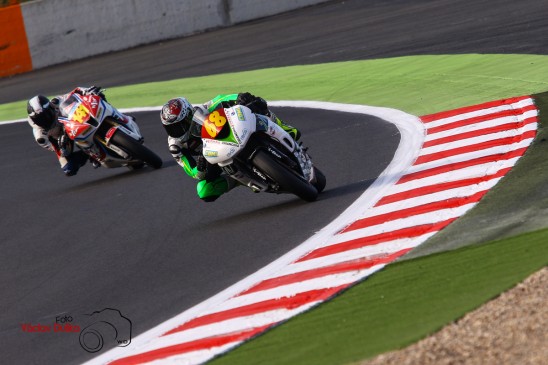 Exact details of her plans will be announced in due course following the 2016 calendar announcement which is expected in the coming weeks.
In the meantime she encourages her followers to keep in touch with her via social media (Facebook and Twitter) as well as through her all new website which was launched ahead of the season finale: www.ricarda-neubauer.com
Anyone interested in supporting Rica during 2016 should contact her via the 'contact' button on the site.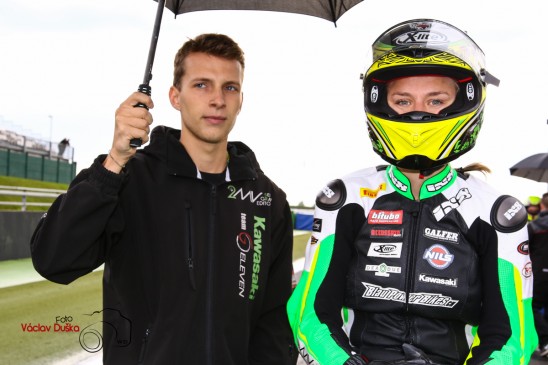 Ricarda Neubauer – FIM STK600cc Championship rider: "It was an exciting weekend. The highlight was the wet race because it was my first time in the rain with the 600cc Kawasaki. I didn't feel very comfortable with the conditions, but I tried my best and pushed as I always do and was close to the top 20 when unfortunately I crashed on the last lap.  I'm not happy with crashing, but I take this along with all of the races this year as a great experience and look forward to 2016 and beyond. I am smiling on one hand and crying on the other. I'm sad that the season is over, but I'm happy that I improved race by race  and was getting closer and closer to the lead riders each round which was the goal. Thank you very much to my team – Go Eleven. My bike was always well prepared and they supported me in every moment so a big thanks to them. Also huge thanks to Christian, Dominic and Toni for being such great team mates, we had great fun and it will be good to see them all again next year. Thanks too to all of my supporters, my family and the fans who supported me. Next year could be a very interesting year indeed. Nothing is final yet but I am excited. See you all soon!"
photos courtesy of Vaclav Duska jnr / Foto Vaclav Duska