Fresh from his maiden International win at Ledenon, American teen Jayson Uribe was on the podium once again yesterday (Sunday 28th June) in round 5 of the FSBK – Pirelli Superstock 600cc Championship at Magny-Cours, Nevers, France.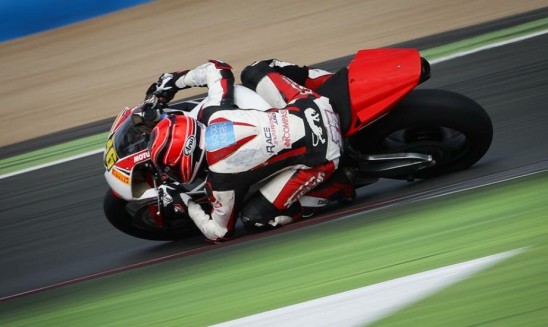 The weekend was mixed for the youngster who after being in the top 3 on the opening day of on track action found himself watching from the sidelines in Qualifying 1 after a technical issue with his Honda CBR600cc machine. Some fantastic rebuild work by the Race Experience Junior Team allowed Jayson to make it back out on track for final qualifying where he secured 4th in his category.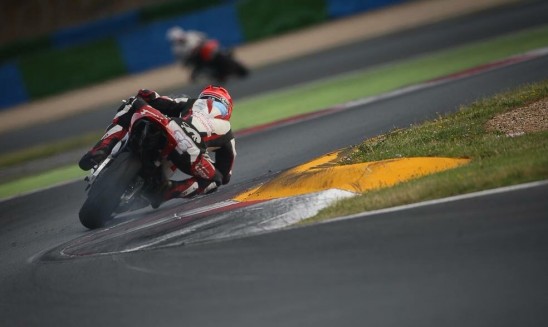 A dry Race day dawned and after two hard fought encounters that had Uribe racing out of his skin as he gave it everything to overcome a speed deficit to his main rivals, the 'patriot pup' was rewarded with 3rd in race one followed by a fighting 4th in race 2 after a titanic battle with his team mate that saw him miss out on another double podium by 0.094s at the flag.
Jayson Uribe – 3rd & 4th: "Free practice on Friday was good. We made a lot of set up changes trying to get the bike to switch direction faster because of the nature of the track and I ended up in the top 3 of my class in both sessions. Qualifying on Saturday didn't go as planned, but it still produced a decent result. The countershaft snapped and shot through the transmission side case putting an abrupt stop to Q1! In Q2 we went backwards with the bike setting despite some great work from the team, but we still got a good position, 4th in my class. In race 1, I pushed hard for the first 10 laps, then just tried to finish strong. After I lost the slip stream, it was impossible to make a pass. I was losing 0.8s every lap on the straight alone. Same story goes for Race 2. I got beaten and battered in the early stages and was pushed off track twice. Had a great last lap battle with my team mate for 3rd but he made a great pass on the last corner and sealed the deal. I made a big improvement in my riding this weekend and I can't thank the Race Experience Junior Team enough for their hard work."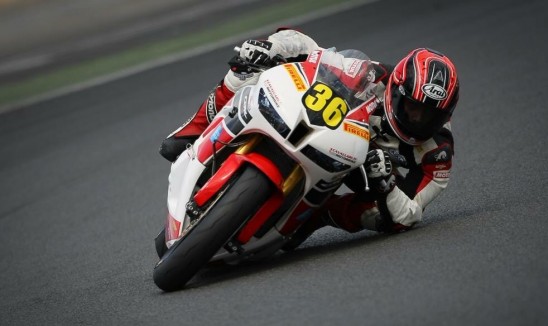 The 29 points scored at the technically challenging Magny-Cours circuit has elevated Uribe to 4th overall in the championship standings where he now has 109 points. He is currently the best performing Honda rider in the series.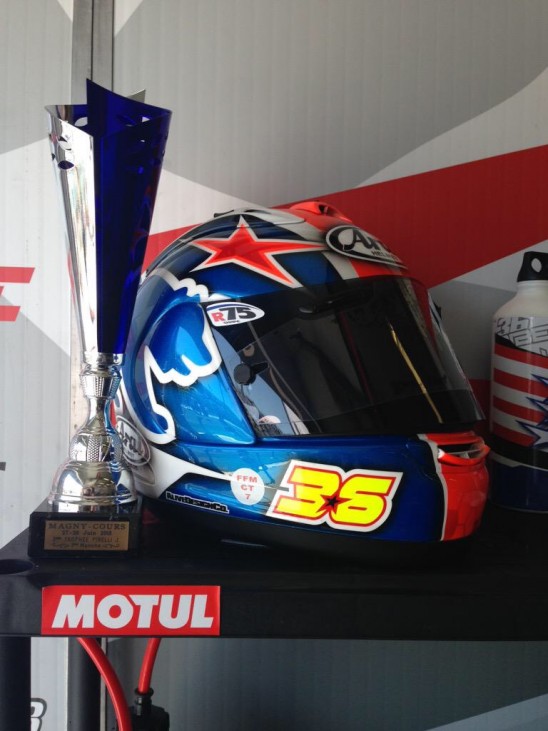 Special thanks to: Cavallari Motorbike, Motul, Good Angel, ISavemylife, AFAM, Robby, GB Racing, Tournay Distribution, Tecnoglobe and Furygan.