Aleix Aulestia made another step forward at the Misano World Circuit Marco Simoncelli, powering his H-Moto Yamaha to 18th position at the end of a dramatic 13 lap race last Saturday, the Spaniard having to take avoiding action almost immediately as several riders in front of him crashed out of contention at the first turn.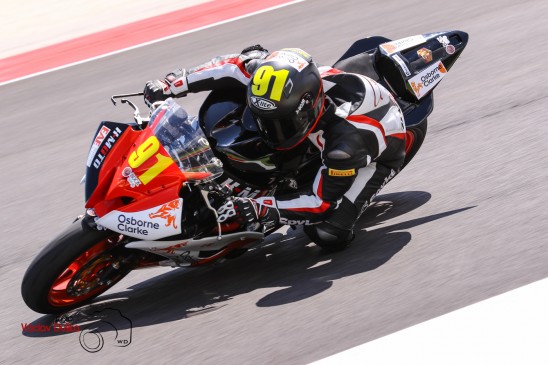 After missing the race in Portugal due to lack of funding, Aulestia was once again back in the saddle and once again demonstrated why he should be permanently on the grid, improving every session on another new track for the former front runner in the British Championship.
Continuing to adapt to the Yamaha R6 of the H-Moto team, he would eventually qualify 27th on the grid. Machine changes between final qualifying and the race saw an improvement in lap times during the race of almost half a second, which combined with his race-craft, saw him climb to 18th at the flag, the closest to a European Championship point scoring finish this season.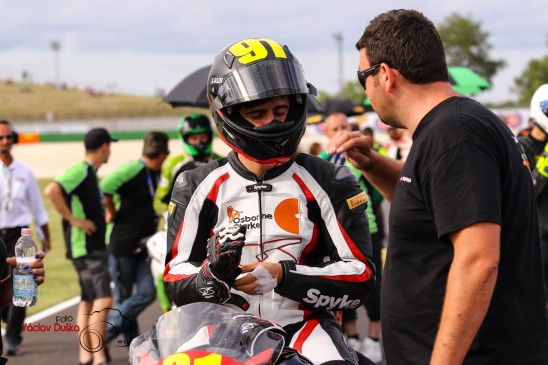 The result could have been even better had Aleix not had to avoid a multi rider crash at turn one on the opening lap.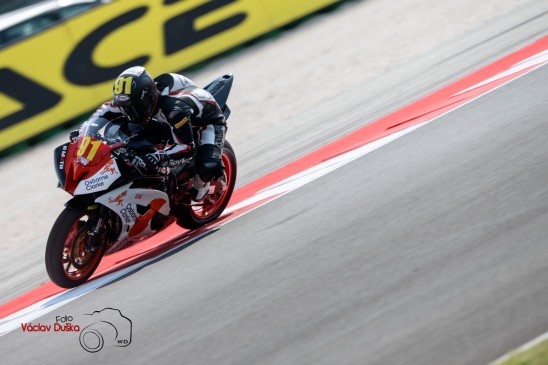 Aleix Aulestia: "I made a good start but in the second corner there was  big crash and I had to run wide, some riders overtook me and from then I tried to hang to the guys in front of me but I was losing the front end in the fast corners and that made me lose confidence. The set up wasn't ideal but we improved it from qualifying and we had some gearbox issues but in the end I had an intense fight and was good fun! I really hope that I can find the funding to allow me to finish the season as each race we are getting closer and closer to the points and both me and the team are confident that had we been able to test pre-season that we wouldn't be in this situation but this is where we are and we must keep pushing to finish the season strong."