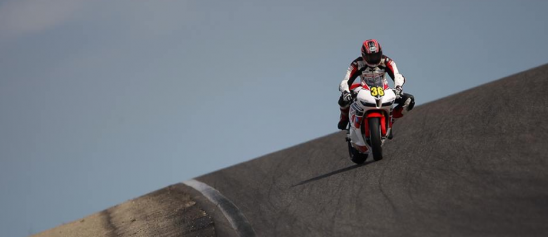 Jayson Uribe made history in the most recent French Superstock 600cc championship races taking his first International win at the Ledenon circuit, to the delight of his Race Junior Experience team.
Uribe, who scorched to a lap record in race 2 on his way to another podium finish also has the accolade of becoming the first American to win a race in any class within the FSBK (French Superbike Championship). Both races were run on Sunday 14th June.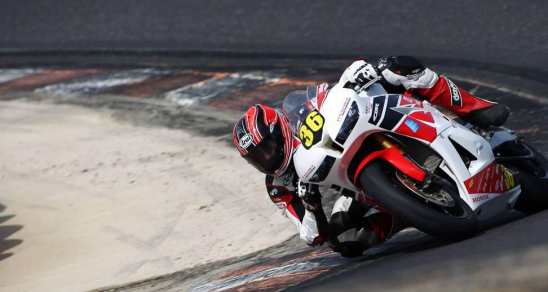 Just missing out on Pole Position, Jayson, was in superb form all weekend, romping home 7 seconds ahead of his nearest rival in race one to go into the record books.
A delay due to the weather didn't dampen his determination for the day's second encounter, as once again he mixed it at the front, playing his part in an epic duel. Coming home a fine 2nd, the Patriot Pup as he is affectionately known, smashed the Superstock 600cc lap record in his pursuit of the leader, narrowly missing out on a double win by 0.2s at the flag.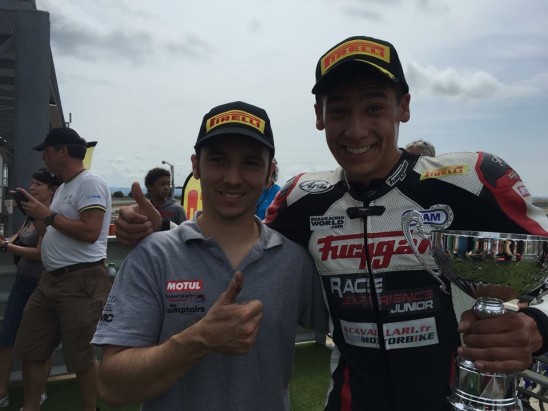 Jayson Uribe – Race Experience Junior Team: "I had a very successful weekend at Ledenon for round 4 of the FSBK! I had confidence coming into this round, and I had lots of great people helping me with set up. Friday was wet and quite windy so there was not a lot of progress, just getting track time. Saturday however was dry and hot! After being bumped out of Pole on the last lap in qualifying I was eager to show what I could do in the races. It rained before both of my races on Sunday, but fortunately it dried enough for slicks. In race 1, I got a good start and focused on staying consistent.  In the end I had a 7 second gap back to second as I took my first international race win. Race 2 was shortened to 12 laps instead of 19 because of a rain delay. It was an all out sprint to the finish, in which I had a great battle for the win. In the end I finished second setting a new Superstock lap record at a 1.26.745. Thanks to my whole team and everyone that is supporting me. I'm very satisfied with this weekend, I've learned what it takes to run at the front, and I'm confident I can continue challenging for the top step of the podium."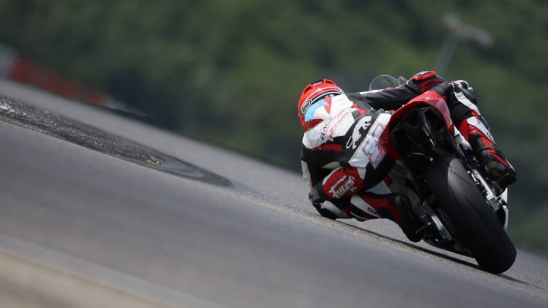 With confidence at an all time high the stage is set for an enthralling remainder to the season.