Sam Wilford (IDWe Honda) claimed his first top ten finish of the 2015 Pata European Junior Cup season after a hard fought at the iconic Imola circuit, narrowly missing out on 7th at the flag. The English rider finished 10th with the accolade of being the first Brit home.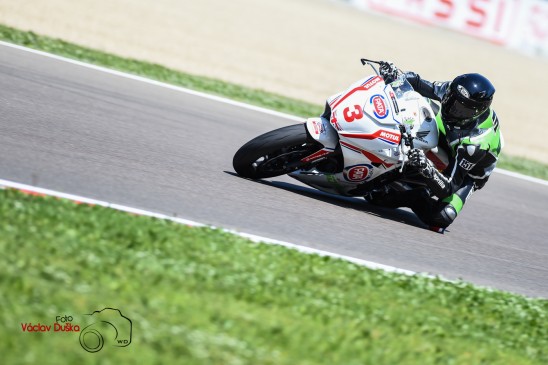 Qualifying 15th the 17 year old's pace improved throughout the shortened 6 lap encounter as Wilford gained in confidence on his CBR 650 Honda machine.
Maintaining his starting position at the end of lap one and having caught the group ahead, it is feasible that Sam could have achieved 7th had the race ran its full distance, as he crossed the line to take the flag a mere second behind the 3 riders ahead of him.
In the championship standings, Wilford now finds himself only 3 points behind 10th overall and with the next round at his home circuit of Donington Park, is confident of putting on a good show in what should be another close and exciting EJC battle.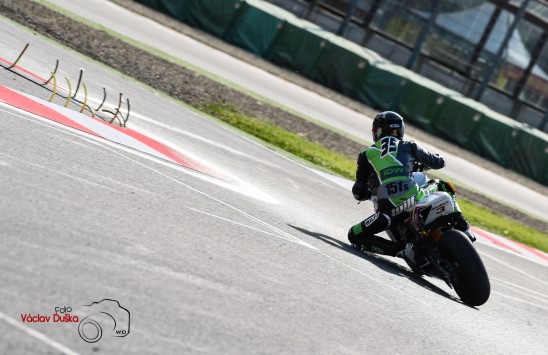 Sam Wilford: "It was a good end to another hard weekend. Having to learn a difficult circuit in a few sessions was hard but I am happy with the result. My laptimes were improving all the time, in every session and even in the race I went much faster. The next race is at Donington Park and I am really looking forward to my home round as the track knowledge should benefit me. Thanks to Ian, Will, my dad and everyone that was trackside in Italy supporting me and thanks to everyone on Facebook for the encouragement."