It was another front running performance from the Pacedayz.com European Trackdays team at Brands Hatch with victory for Kyle Ryde in the British Supersport 'sprint' race, backed up with a superb 2nd position in Sunday's feature race. Ben Currie achieved back to back podium finishes after another strong race to 2nd place in the National Superstock 600cc Championship.
British Supersport
Reigning National Superstock 600cc Championship proved his speed in the opening round of this year's British Supersport Championship was no fluke, notching up a win and a second place to move to within 12 points of the championship lead after the first 4 races of the season.
Starting from Pole Position, Kyle eventually triumphed by over 3 seconds in Saturday's 'sprint' race, before a race long dual with Luke Stapleford saw the Pacedayz.com European Trackdays rider narrowly miss out on the double by the slender margin of 0.140s at the end of 20 tense but exciting laps of the Brands Hatch Indy circuit.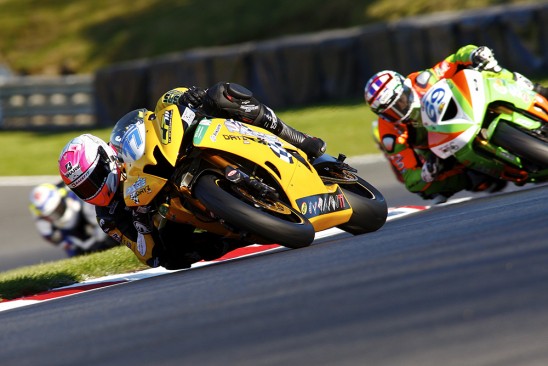 Kyle Ryde: "It was a great weekend at Brands. The bike was mega from the get go just like at Donington, and I can't thank Craig enough for the hard work that he and the entire team put in! I am gutted not to get the double because I knew I had the pace, but a bad start and a small mistake on the last lap meant I couldn't pass Luke. However I don't think you can't complain with a 1st, a 2nd and a new lap record! Bring on Oulton. Finally I would like to pass on my best wishes to the two riders injured in the Superstock race."
Pirelli National Superstock 600cc
Converting a front row qualifying position to another podium finish at Brands Hatch, Ben Currie heads to Round 3 of the National Superstock 600cc Championship at Oulton Park at the beginning of May just ten points behind the championship leader after missing out on a career first victory by 0.075s. As in the season opener, Currie was in fine form all weekend, as was team mate Ross Twyman who despite a strong qualifying performance was unable to finish the race. The Superstock race was initially stopped following a serious accident involving 2 riders who were airlifted to different hospitals for further assessment and treatment.
Ben Currie: "The race was a lot of fun today with battles right to the line. I lost out on first place by 0.075s!. Mason rode an awesome race and made it hard for me to pass with our last lap going under the lap record so I am happy to walk away with second, it's good for the championship. Thoughts and prays are with the fallen riders in the race."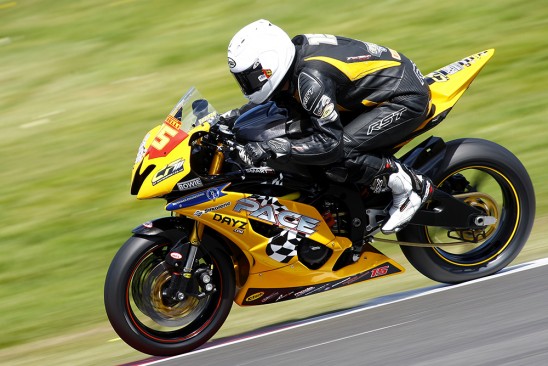 Ross Twyman: "After a good qualifying I am disappointed to come away from Brands Hatch with no points after a good start to the season at Donington but that's racing. Big thanks to the whole Pacedayz.com team and to all my personal sponsors, I'm already focused on Oulton. On a separate note I hope that the riders who fell in the race make a full recovery."
Craig Fitzpatrick – Team Manager: "It was another great weekend for us with Kyle taking his first British Supersport win and Ben on the podium again. Whilst we can be happy with our results, on behalf of the entire Pacedayz.com European Trackdays Team I wish to convey our best wishes and thoughts at this time to the riders involved in the incident during the Superstock race." 
Oulton Park in Cheshire will play host to the 3rd round of the British Championships on May 4th, 2015.