With the ambition of being the first full time Chinese racer in the World Championship, 18 year old Hunter Su took one giant step towards realising his ambition after clinching a double top 20 finish in the opening round of the 2015 Spanish 250cc Honda 'Copa' Championship at Parcmotor Castelloli, near Barcelona.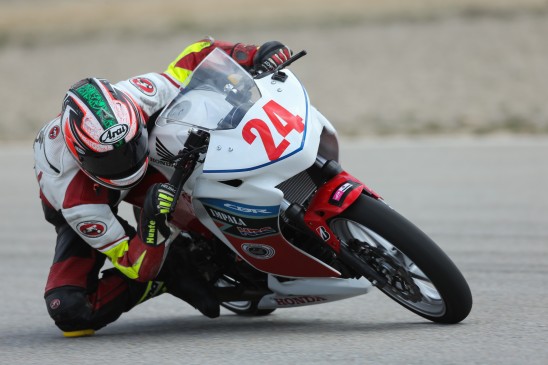 Riding for the all new Team China outfit, the youngster who has relocated to Spain for his championship campaign Hunter achieved two solid results in his first ever road racing competition, heading into the second round of the series in Alcarras on April 26th in an encouraging positions overall.
Despite never taking part in 2 wheeled competition before, Su has spent the last year riding a variety of on and off road machines in the USA, honing his skills ahead of this year's 'Copa' commitments.
The weekend began well with Hunter progressing each time he was on track, eventually finishing both races inside the top 20 in 18th and 17th places respectively.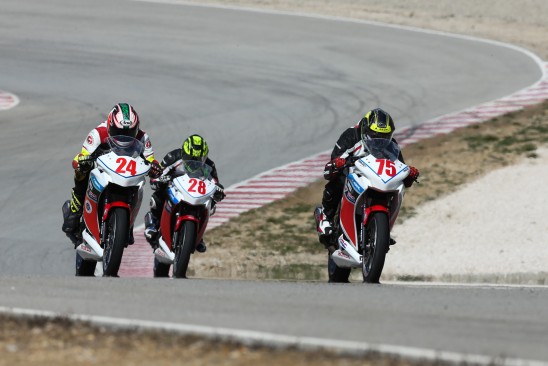 Hunter SU – Team CHINA: "My first race weekend in Spain was amazing. At first I was super nervous, especially at the beginning of the day and I struggled during the qualify session. My goal for the first race was to finish and try to not to lose too much time to the faster group. A couple of riders crashed but I was able to hold my lines and finish the race in 18th. For the second race, I figured out why I was struggling, I was thinking too much so I had to just trust myself, relax and enjoy it. I was able to battle with a group of other riders for the whole race which was a great feeling and it was a lots of fun fighting with people. I was able to compare my riding styles and lines with other riders, eventually finishing 17th at the flag. Spain is definitely the best choice for me, I want to reach a higher level faster and I am sure that this is best place to learn! Thanks to everyone who is supporting me!"