Jayson Uribe, the American teen that has excelled in the ultra-competitive BSB Motostar series, signed off his 2014 season, in which he finished a credible 3rd overall in the final standings, by equaling his best result of the year at Brands Hatch yesterday.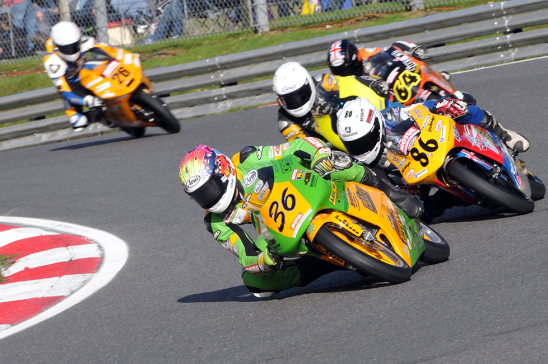 Fast from the opening free practice, running at the front, Uribe fought hard once again when race day dawned to finish 3rd overall and claim the 2nd position out of the Moto3 competitors aboard his FPW Honda.
9th on the starting grid after a spill in second qualifying, a strong 2nd position in the warm up gave Jayson and the FPW team hope of ending 2014 as they began, at the sharp end.
By the time the race was due to start the rain had gone leaving a dry Brands Hatch circuit and a huge crowd that were expecting a thrilling BSB Motostar finale – they weren't disappointed.
Jayson made a solid start and was up to 5th as the field turned into Paddock Hill Bend, ending lap one he was still inside the top 6 and in contention for the leading Moto3 honours.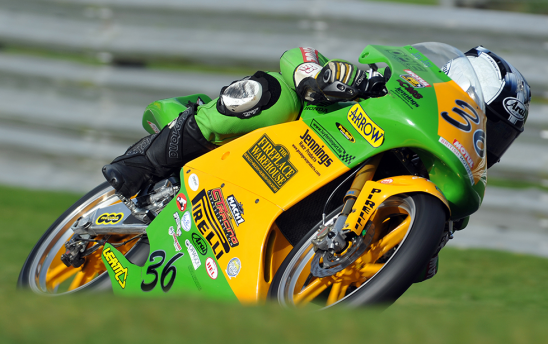 By half race distance the young American was involved in an epic four way fight for 3rd overall. It was visible that his Honda machine was losing a little in straight line speed, but Uribe's insanely fast corner speed had the huge crowd on their feet as they were treated corner by corner, lap after lap to a number of incredibly brave overtaking moves.
On the final run into the flag, the group couldn't be separated by the naked eye as Uribe claimed 3rd overall by 0.017s, notching up a fantastic overall podium and his 6th Moto3 podium of the season to end his BSB Motostar campaign with an impressive tally of 163 points, and a truly well-deserved and hard fought 3rd overall in the British Championship.
Jayson also has the accolade of being the highest placed Honda rider within the BSB Motostar Moto3 Championship of 2014.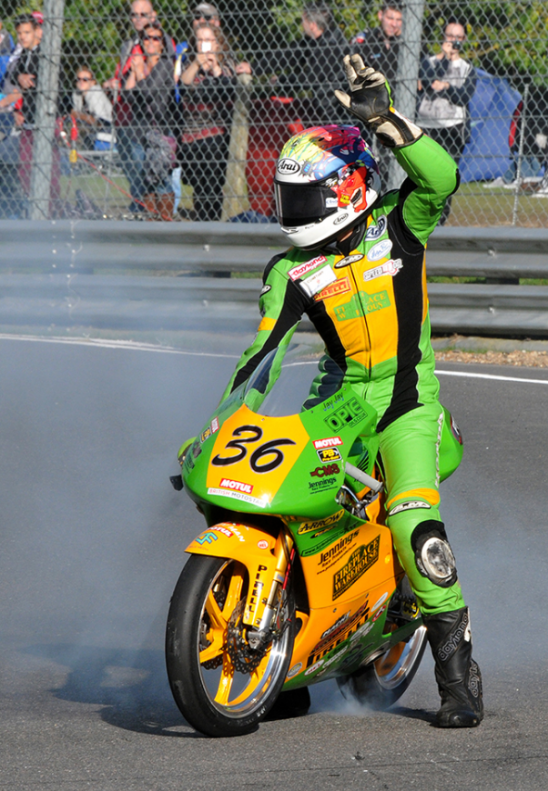 Jayson Uribe – 3rd overall in the BSB Motostar Championship: "I've had a great 2014 BSB season. I've learned a lot, and I've got some great memories. It was nice not to have any pressure going into the last round. 3rd was sealed, so Brands was all about having fun. The weather all weekend was consistent in having a wet first session, and a damp second session. I felt very confident in the wet and I was hoping that we would have a wet race! I had an off in Q2 on my 3rd timed lap, but we still ended up 9th on the grid which wasn't too bad. Race day was very relaxed. I got a good start which is exactly what I wanted to do and had a great battle from start to finish with Asher Durham and Charlie Nesbit, managing to grab 3rd overall right on the line at the flag. The result also meant I was the 2nd classified Moto3 finisher which matched my best finish of the year. Overall, this year has been one of my best years of racing. I can't wait for 2015!"
photos courtesy of bikesportpics