14 year old Troy Bezuidenhout may have crashed out of the final round of the European Junior Cup at a Magny-Cours in France but the young South African had paddock tongues wagging for the second race in succession.
Just like Jerez, Troy had never ridden at the former French F1 venue before, but that didn't stop him qualifying 13th on the grid after improving by an impressive 1.8s overnight, in only his second European appearance.
Sunday dawned and the unusually warm weather that had been welcome in the region for several days had disappeared making way for a cold and very wet track.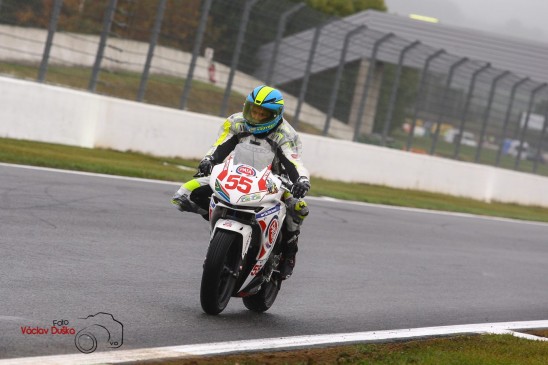 The European Junior Cup riders had no wet practice so when the lights went out Troy was faced with yet another new challenge, his first European race in the wet in extremely tricky conditions.
Running well inside the point scoring positions for several laps Bezuidenhout lost control of his CBR500cc machine at the ultra fast turn one, crashing and sliding along the French tarmac thankfully without injury.
Despite the non-finish Troy remains positive, clearly relishing the opportunity to race alongside the FIM Superbike World Championship in one of the most prestigious series designed to find the talent of the future; and with many of the paddock's most respected team managers and riders talking about him, the future is looking bright for the South African flier.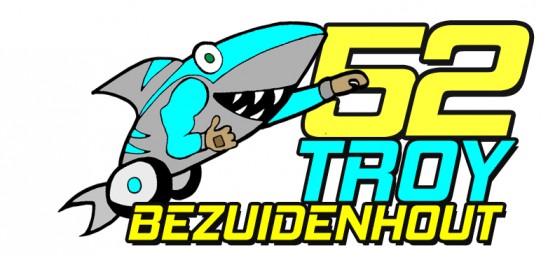 Troy also unveiled his new logo prior to the Magny-Cours event and will announce details of his 2015 Supporters Club shortly once his next season plans are confirmed.
Troy Bezuidenhout – "What a weekend. It was great to ride in France although the weather on Sunday made it tough and I'm disappointed that I crashed. I went Karting on Thursday which was fun and then the weekend started really well in qualifying. I was hoping it would be dry as my dad made some changes for final qualifying which really made a difference. We didn't have any wet practice so I wasn't sure what to expect in the race but I was running in the points and with so many other riders falling I could have maybe been in the top ten at the flag. The track at Magny-Cours was brilliant, especially the first part which was so fast. I want to thank everyone that has helped me get to Europe for the final two races of the European Junior Cup, especially my mum and dad. I am excited for next year but until then I will be working hard in my new Spanish school. I hope everyone like's the new logo and as soon as I can I will tell you all about my new supporters club. See you all soon!"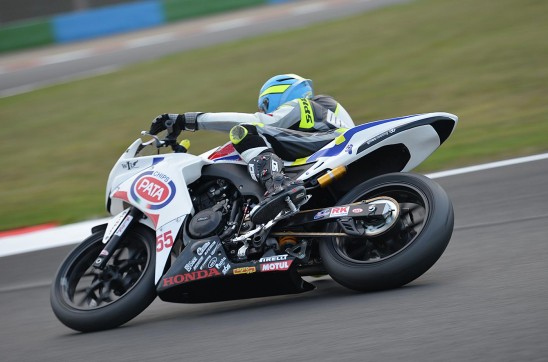 photos courtesy of Formula Photographie and Vaclav Duska Jnr.