A front row qualifying position, the first of his BSB Motostar career followed by a hard fought podium saw FPW Honda's Jayson Uribe secure 3rd position in the overall championship standings with one round remaining.
Yesterday's race at the legendary Silverstone circuit was always expected to be close and exciting after the weather played a part in the weekend's on track action.
From the start Jayson was in contention and despite a tightly bunched group almost touching on several occasions Jayson kept his nerve riding another impressive and mature race to notch up his fifth podium of the season, and with it securing a top 3 finish in the British Championship.
It's been an impressive season for the American youngster who is really making many people sit up and take note.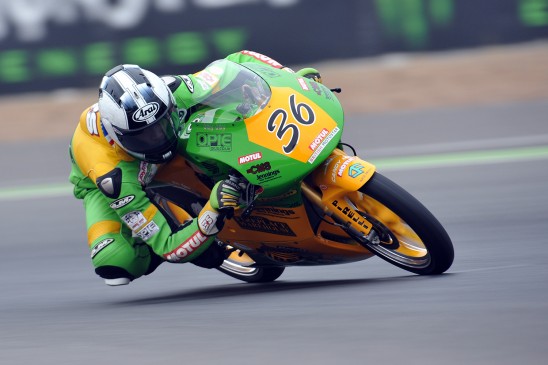 The race was however stopped early following a crash involving one of Jayson's rivals, just as he was gearing up to attack for 2nd. Thankfully there was no serious injury to the rider concerned.
In addition to becoming the first American to finish inside the top 3 of the BSB Motostar end of season standings, Uribe also has the accolade of being the first rider using Pirelli tyres to stand on the podium in the class.
Looking ahead to the season finale at Brands Hatch with his final championship position sealed expect to see the 'Patriot Pup' once again giving it his all as he aims to add a final podium to his tally in what has already been a season of outstanding achievement.
Jayson Uribe – 3rd in the BSB Motostar Standings: "I had a great weekend at Silverstone. Everything ran smoothly and I had a blast riding the bike. We got our first ever front row start, and it was definitely awesome to be able to see clear track in front of me at the start. The race was intense from flag to flag and I definitely had fun riding with all of my friends. It was unfortunate that Jerol crashed causing the red flag, as I had been planning to make a last lap dash and pass both of them, but racing is racing and sometimes things don't work out the way you want them to. I'm glad to be back on the podium and I'm happy to say that I am officially 3rd in the moto3 points! I can't wait for Brands Hatch, hoping to be on the podium again."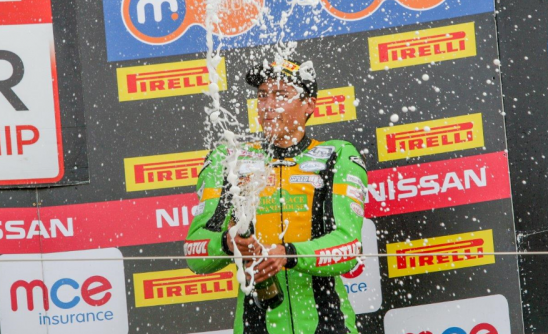 podium photos courtesy of David Johnston Motorsport Photography.
action photos courtesy of bikesportpics.