CADS Racing's Alex Wisdom finished 10th in the final 2014 race of the European Junior Cup after starting from 23rd on the grid.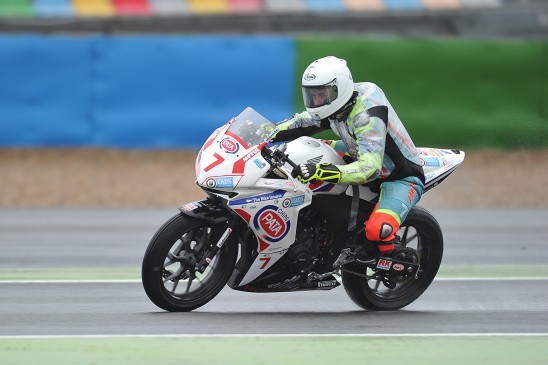 The young American who went quicker by almost two seconds in final qualifying yesterday appeared to relish the difficult wet conditions at the Magny-Cours circuit, moving into the top 15 before half distance.
With conditions unpredictable and many riders risking a lot Alex rode a smart race choosing to follow his rivals, picking his moments to overtake and ending the season on a high note after the disappointment of Jerez.
In the overall championship Alex closed to within 1 point of twelfth and had it not been for 2 difficult races in Misano and Jerez, it's likely he could have finished well inside the top ten at the end of year.
Looking back and then ahead, it's clear to see the vast step forward made in 2014 by the CADS Racing rider and with the intention of returning to the series in 2015 on the new 650cc machine, the future looks rosy for the former American champion.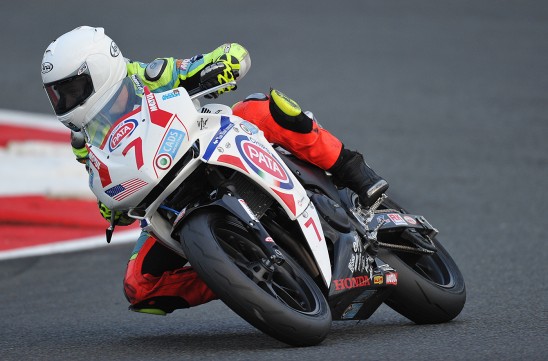 Alex Wisdom: "After yesterday I was quite deflated, even though I went faster the position was not what we were aiming for but for the race I just thought 'I have nothing to lose' and gave it everything. The conditions were crazy but I used my head and managed another top ten finish which is great as I can take this renewed confidence into the winter. I want to say a huge thanks to CADS Racing for backing me again in 2014, to my dad for all his efforts at the weekend, to Arai, HELD, to Michael Hill Promotions and to all of my supporters. I really enjoyed the season and I cannot wait to be back in the paddock next year."
photos courtesy of Formula Photograhie.