Despite the slightly cooler conditions, both Team Hero EBR riders were able to improve further their times from yesterday ensuring their place on tomorrow's grid for the penultimate round of the World Superbike Championship in France.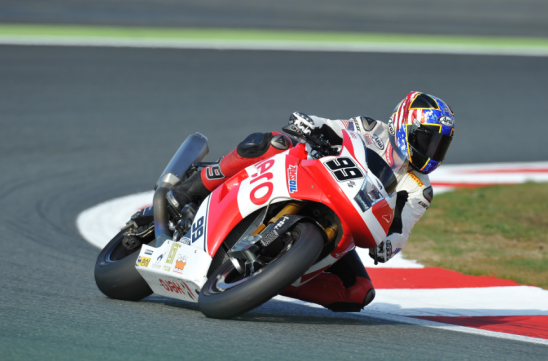 Geoff May and Aaron Yates will start both 21 lap races at the Magny-Cours circuit from 24th and 25th places respectively after finding over a second compared to yesterday.
With both riders happy with the progress made during the official practice sessions, the whole team is looking forward to what should be two exciting races around the 4.411km circuit near Nevers in France tomorrow.
Geoff May – "I'm pleased with the sessions today. There are three more riders competing this weekend so position wise we are a little further on paper from Superpole but for sure the bike is improving. Magny-Cours is a technically tough circuit but we are improving session by session which is all we can ask for at the point."
Aaron Yates – "We made a big step forward from yesterday but I am still not 100% happy. We need to keep working to make the bike easier to turn. The bike is better than yesterday but we still have some things to work on before the races tomorrow."

Il Team Hero EBR è pronto alla gara in Francia
Malgrado le condizioni meteo tendessero al fresco, entrambi i rider del Team Hero EBR sono riusciti a migliorare il rispettivo riscontro cronometrico in vista del penultimo round del World Superbike Championship. Geoff May e Aaron Yates cominceranno i 21 giri previsti dal tracciato francese rispettivamente dalla 24° e 25° posizione, dopo aver migliorato di circa un secondo rispetto alle prove di ieri.
I due piloti americani sono soddisfatti dai  progressi fatti durante questi turni di prova e l'intero team è impaziente per quelle che si preannunciano due gare emozionati.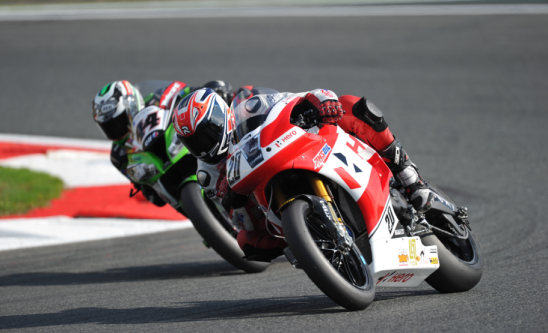 Geoff May – "Sono soddisfatto dalle prove di quest'oggi. In questa gara sono presenti tre ulteriori piloti, quindi accedere alla Superpole è stato ancora più complicato. Ad ogni modo, lo sviluppo sulla moto continua a migliorare. Magny Cours è un tracciato tecnicamente difficile ma noi continuiamo a fare passi in avanti ad ogni uscita in pista e questo è quanto di meglio possiamo aspettarci al momento."
Aaron Yates – "Stiamo migliorando rispetto alle qualifiche di ieri ma non sono ancora soddisfatto al 100%. Dobbiamo continuare a lavorare per rendere la moto ancor più facile da guidare. La moto migliora gara dopo gara ma ci sono ancora degli aspetti su cui lavorare prima della gara di domani."
photos courtesy of Kel Edge.