Alex Wisdom improved his personal best lap time by over 4 seconds compared to 12 months ago to secure 18th on the provisional grid ahead of Sunday's European Junior Cup race at Magny-Cours in France.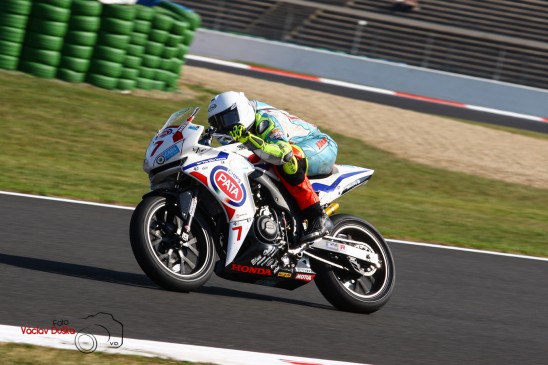 The young American who is fighting for a top 12 position in the overall standings made a significant step forward between Free Practice and opening qualifying to give himself a fighting chance in the all important grid deciding session tomorrow.
The weather in France is unusually warm and with conditions set to be even hotter tomorrow things bode well for Alex.
Alex Wisdom: "Compared to last year I was four or five seconds faster so it's good to see the step forward that I have been making this year continuing. I know that there is more time to find tomorrow and I will be studying the data and the on-board video footage tonight to see where I can find those all important extra tenths. I'm not sure that we have too many changes to make to the bike but one thing's for sure I will be coming out fighting."
photo courtesy of Vaclav Duska Junior.