For the H-Moto BMW Team it was a welcome return to racing action in today's penultimate FIM Stock 1000cc Cup at Jerez with Robert Muresan achieving another strong points finish in 10th in a shortened race due an initial first lap incident involving two other riders.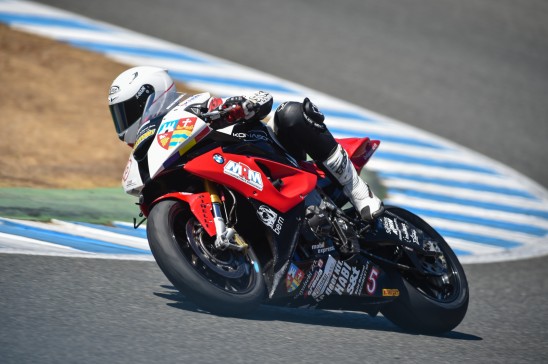 The weekend started well with Robi 4th overall on the combined classification after FP1 and FP2, the Romanian rider would eventually qualify 13th on the grid for the 15 lap encounter, only 1 second from a front row start. This in itself had the entire team smiling in the Spanish sun and with Robi feeling confident hopes were high for another good race.
When the lights went out Muresan made a good start and completed the opening lap 12th before gradually working his way forward to claim a hard fought top ten finish at the flag.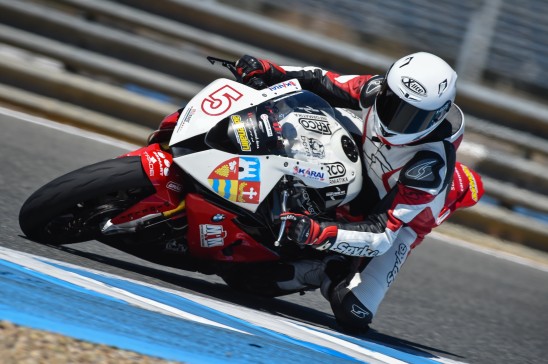 Robert Muresan: "Overall this weekend wasn't bad although I think if Pirelli hadn't changed the tyre this weekend that we could have been higher. We tested before the race with the SC2 tyre and we were much faster and also we understood its characteristics better. Nevertheless the whole team worked brilliantly and it was nice to be in the top 4 on the first day. The race was solid and we scored another top ten. I am looking forward to Magny-Cours, it will be cooler which will suit us and I really like the track. Thanks to the team and all my supporters."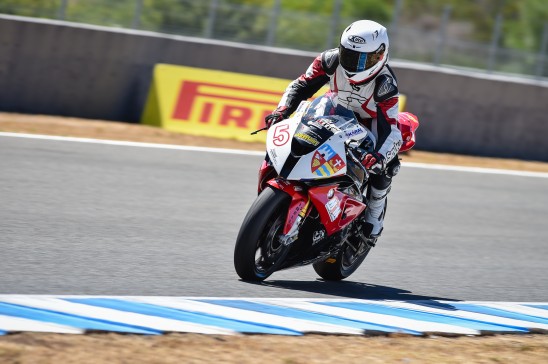 Today's result consolidates Robi's 13th position in the overall standings.
photos courtesy of highsidePR/Toni Borner