Alex Wisdom (CADS Racing) ended day one at Jerez in 19th position after a gearing gamble didn't pay off for the young American.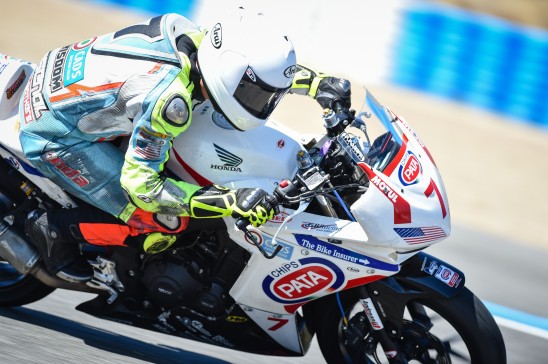 With the sun scorching the circuit and temperatures rising into the 30's, Alex rode solidly in the first free practice session before taking to the track for first qualifying after the five minute break between the sessions.
Following on from his encouraging race at Portimo,  Wisdom was full of confidence coming into the penultimate race of the PATA European Junior Cup and with a brace of overnight changes planned Alex is looking ahead to a strong showing in final qualifying tomorrow.
Alex Wisdom: "It's great to be back on track and back on a bike. We made some gambles today with the set-up and unfortunately with the gearing we went the wrong way. We can fix that for tomorrow and with the weather predicted to be the same all weekend I can relax and know that we can improve on the grid tomorrow afternoon."
photos courtesy of highside PR / Toni Borner