Romanian rider Robert Muresan powered his H-Moto BMW to 14th on the grid for tomorrow's Portuguese FIM Superstock 1000cc Cup race, lapping just over 0.5s from the top ten.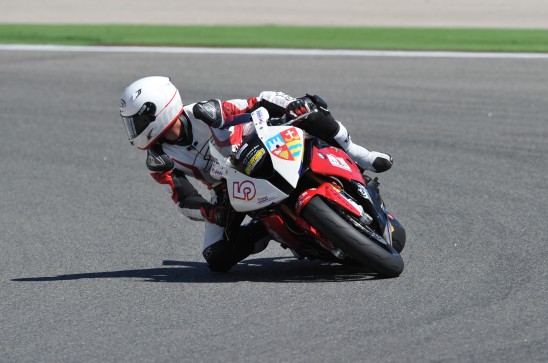 Muresan goes into the race tomorrow with the accolade of being the highest placed Romanian rider ever in the history of the championship, something he hopes to continue to build on in the remaining three races.
Throughout the weekend Robert has been running comfortably within the top 15 despite chasing the ideal setting but given his recent race result and pace over race distance is confident of another point scoring finish in the 14 lap encounter.
Robert Muresan – H-Moto BMW Team: "For tomorrow we will try to fix all the problems and we expect a great battle in the race where anything can happen. I am not happy with 14th on grid but I am confident that we can do better tomorrow. Our goal is to be closer to top 10 and score more points which is important for the championship."
photos courtesy of Formula Photographie.