The latest round of the BSB Motostar championship took American youngster Jayson Uribe across the Forth Road Bridge and deep into the Scottish hills for race four of his 2014 campaign at the shortest circuit on the calendar, Knockhill with the talented teen securing another brilliant podium finish after a race long battle for the win.
A small crash in Friday's Free Practice didn't deter the teenager as he bounced back to claim a second row start with a very commendable 5th position on the grid.
When race day dawned it was unusually dry (Knockhill is renowned for unpredicatable weather) and after posting the 2nd fastest time in morning Warm-Up the entire FPW Honda team was excited and confident at what could be come race time.
As the riders lined up on the grid a few spots of rain began to fall but by the time the warm up laps were completed it was clear that the weather wouldn't play a part in proceedings.
Jayson made a typically good start and as the field headed downhill into turn one slotted into a comfortable 2nd position, where he would stay until lap 10 when he was passed by Joe Irving.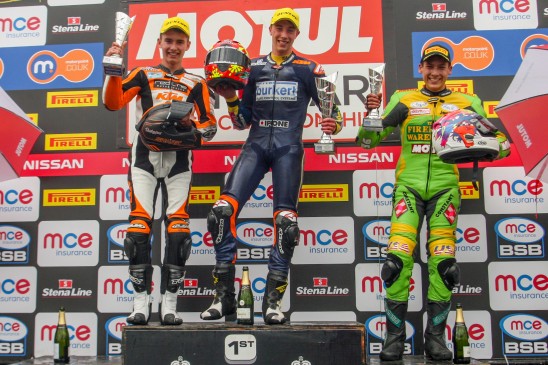 The leading trio were then locked together in an enthralling battle that pulled them clear of the fourth placed rider and chasing pack with Jayson putting in the best race of his BSB career so far.
Such is the nature of the tight and twisty Scottish circuit that backmarkers often play a part in the final outcome of races and with a group of 8 slower riders to negotiate Jayson used his head, safely passing the group but losing a small amount of time to the leading two.
Despite coming under a little pressure in the closing stages, Jayson clung on to a well-deserved and hard fought podium place at the flag, experiencing his first ever LIVE TV interview, and consolidating his 3rd position overall in the championship standings. Yesterday's result was also his 16th consecutive BSB point scoring finish – an impressive record, and one he can continue to build on at the next round.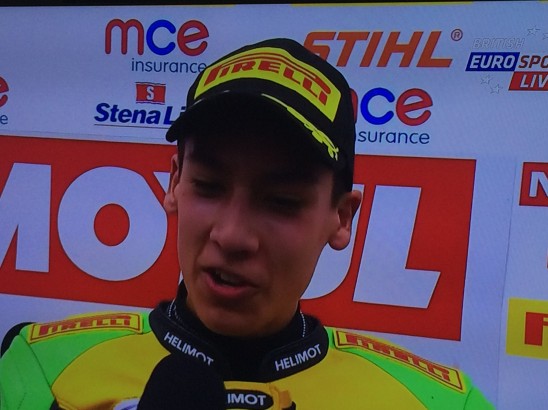 Jayson Uribe – 3rd position: "I had a great race. I rode hard and was battling for the lead for part of the race. When Joe Irving got passed me I decided to hang back and watch what would happen, but I hit some slower traffic and they both pulled a gap. From then on I just wanted to bring it home in third. When I saw my gap back to 4th go from 3 seconds to zero in one lap after I hit more traffic I was a bit worried, but luckily my FPW Honda was quick enough to hold on and we finished on the podium. It's great to head to the next round knowing that I can run at the front now. Thanks to everyone who has helped get me here. I can't do this without you guys, and I can't explain how appreciative I am of your support. Roll on Brands Hatch!"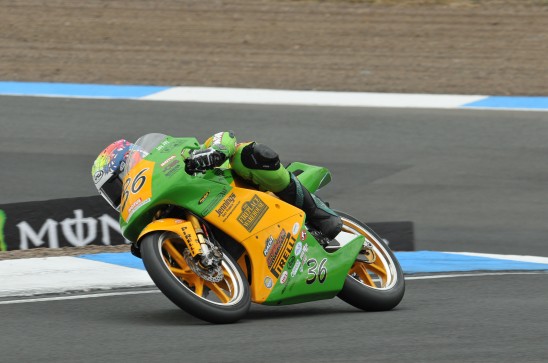 photos courtesy of David Johnston and Adrian Smith