Fabio Menghi put a difficult qualifying session behind him, finishing today's 19 lap World Supersport race at the Misano World Circuit – Marco Simoncelli in 17th after a race long battle with French rider Valentin Debise.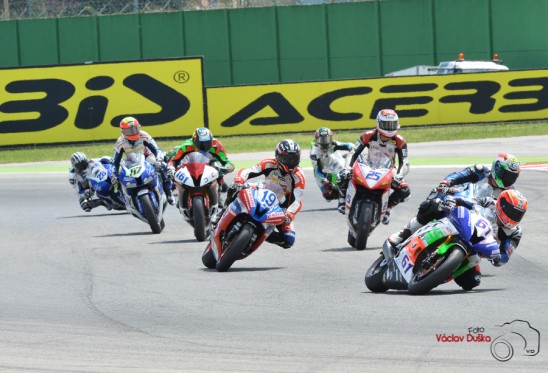 Starting 19th, Fabio ended the opening lap 14th before gradually struggling lap by lap with his VFT Racing Yamaha, eventually finishing just outside of the point scoring places.
Looking ahead, Fabio likes the Portimao circuit and both he and the team will arrive there ready to put this race behind them although after the run of recent races they are taking the positive from the fact that they at least finished today's race in Italy.
Fabio Menghi – VFT Racing: "I'm happy because we finished the race after all the problems but of course I wanted to be in the top 15 at the very least. In the first practice session of the weekend we had to change the engine and then we had some other small problems. We must work for the next races to end the season strong like we were in the early ones. It was good to see so many fans here at Misano, especially those with my t- shirt – it was a special emotion for me."
Menghi non prende punti a Misano
Fabio Menghi, dopo una difficile sessione di qualifiche qui al Misano World Circuit "Marco Simoncelli", chiude la sua gara nella categoria Supersport, in 19ma posizione, dopo una dura battaglia con il pilota francese  Valentine Debise.
Partito dalla 19ma casella in griglia, Fabio dopo il primo giro, si trova 14mo, ma non riuscendo a mantenere il ritmo, giro dopo giro, perde posizioni, portando la sua Yamaha YZF R6, del VFT Racing, fuori dalla zona punti.
La prossima gara andrà in scena il prossimo 6 luglio a Portimao, un tracciato che a Fabio piace molto, e dove sia lui che la squadra cercheranno di fare il meglio possibile per mettersi alle spalle il difficile fine settimana italiano.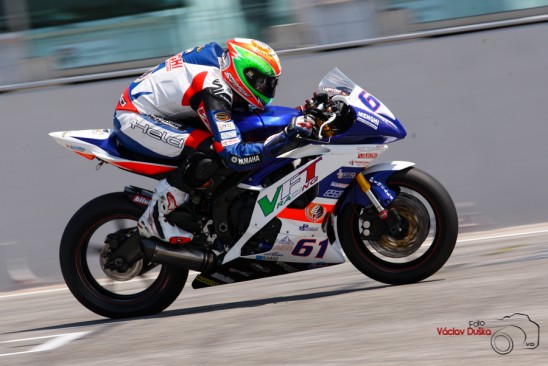 Fabio Menghi: "Sono comunque contento di essere riuscito a finire la gara, dopo i numerosi problemi avuti durante tutto il fine settimana, anche se avrei preferito essere nei primi 15. Durante la prima sessione di qualifiche abbiamo dovuto cambiare il motore, e questo ci ha creato altri piccoli problemi. Stiamo lavorando in prospettiva delle prossime gare, in modo di finire la stagione in modo diverso da come abbiamo iniziato. E' stata una grande emozione vedere tanti tifosi qui a Misano, specialmente quelli che indossavano la mia maglietta".