Fabio Menghi returned to his native Italy and the Misano World Circuit – Marco Simoncelli ready to return to the fight for the top point scoring positions on his VFT Racing Yamaha claiming 15th in the combined free practice standings on the opening day.
Menghi who has suffered two difficult races has fond memories of racing in Italy, taking a hard fought career best result of 6th in Imola earlier in the season.
Today's two 45 minute free practice sessions saw Menghi once again focusing on race set-up, eventually finishing just over one and a half seconds from the fastest time of the day.
Looking ahead to the official qualifying session tomorrow, Menghi is confident of making some small changes that should see him challenging for a strong grid position ahead of Sunday's 19 lap race.
Fabio Menghi – VFT Racing Yamaha: "I wasn't so happy this morning but after a lot of hard work from the team and a lot of changes I am much happier. Step by step we are improving and I hope that we continue because my house is very close to the track and I want to achieve a good result. Like in Imola we are focusing on Sunday but we will be ready to push in qualifying tomorrow."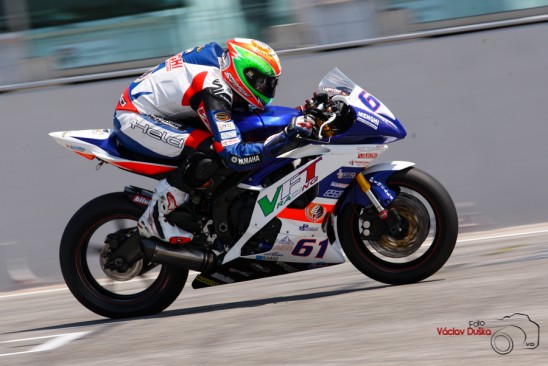 Menghi centra il 15° tempo nella giornata di apertura 
Menghi ritorna alla sua terra natia, al Misano World Circuit – Marco Simoncelli, pronto per tornare a combattere per le posizioni che contano in sella alla sua Yamaha VFT Racing, agguantando il 15° miglior tempo nella sessione odierna di prove libere.
Menghi dopo aver affrontato due gare molto difficili, tornando in Italia ha ritrovato gli stimoli giusti, memore della bella prestazione ad Imola ad inizio di stagione dove ha centrato il 6° posto: il suo miglior risultato in carriera.
Le due sessioni di prove libere da 45 minuti hanno visto Menghi concentrarsi ancora una volta sul set-up per la gara, terminando a poco più di un secondo e mezzo dal tempo più veloce della giornata.
Guardando avanti alla sessione di qualifiche di domani, Menghi è fiducioso di di poter fare degli aggiustamenti tali da permettergli di combattere per una buona posizione in griglia di partenza.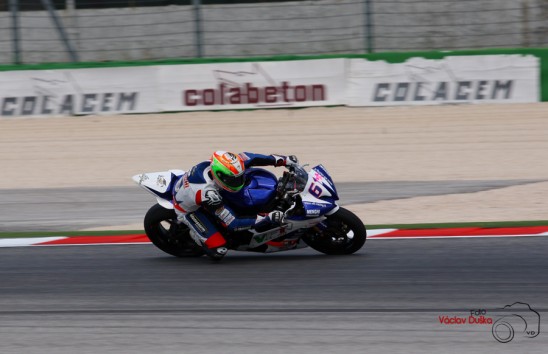 Fabio Menghi: "Non ero pienamente soddisfatto questa mattina ma grazie al duro lavoro della squadra ed ai cambiamenti che abbiamo apportato, adesso mi sento molto più fiducioso. Un passo dopo l'altro stiamo migliorando e spero che continueremo perché, abitando qui vicino al circuito, spero proprio di ottenere un buon risultato. Come per Imola ci stiamo concentrando sulla gara di Domenica ma siamo pronti a spingere forte già a partire dalle qualifiche di domani."