Robert Muresan has scored H-Moto BMW's first championship points of 2014 after a determined race long fight saw him claim 8th position in today's FIM Superstock 1000cc Cup race at Imola today.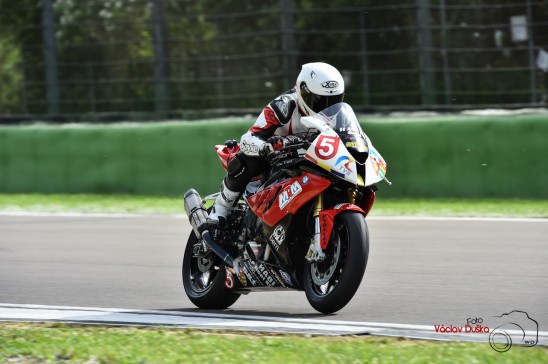 From the start Muresan was running 14th, but after settling into a rhythm, the hard charging Romanian fought his way into the top ten before a couple of decisive passes saw him claim not only his best result in the class, but also the best result for a Romanian rider ever.
Riccardo Cecchini also had an improved race compared to his qualifying performance and although still not 100% after his crash earlier in the weekend, he rode well to finish 22nd.
Robert Muresan – "We are very happy with today's result and I am very happy with my H-Moto BMW team. The team works so hard and we did great job this race. We are very confident for the next rounds that we can continue to be the first BMW in the classification. This result is the best result ever for a Romanian rider, I thank the team, my family for all their support, and also the fans It was great to see so many people watching today. See you all in Misano."
Riccardo Cecchini – "I was very sore during the race. I thought I could have done a bit better but the bike wasn't feeling that great either. The next race is Misano so hopefully we can get a good result there."
The next round of the championship is at Misano on June 22nd.
photos courtesy of Vaclav Duska Jnr.