The Hungarian H-Moto team are ready to challenge for their first points of 2014 at Imola tomorrow in the third round of the FIM Superstock 1000cc Cup with riders Robert Muresan and Riccardo Cecchini qualifying in 11th and 30th respectively.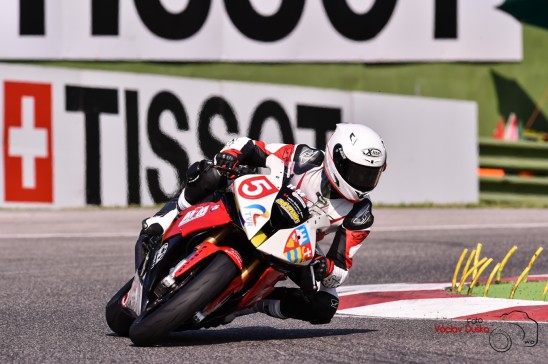 For Muresan, tomorrow represents a real opportunity to challenge for the top ten as the Romanian continues to show some real pace in the opening races. Cecchini on the other hand will be looking to put a free practice crash behind him and first race finish of the season in front of a patriotic Italian crowd. The young Italian has already impressed the team greatly with his feedback and his 'never give up' attitude in his rookie season.
The race tomorrow is set to run once again in hot temperatures which could have a big bearing on tyre life, but with the hard work in free practice during which both riders saved tyres, the weather could be a good thing.
Robert Muresan – "It was a perfect day. We kept improving all of the time and I hadn't been held up in the final minutes I am sure that we could have stayed in the first three rows as we were running 7th. I am confident for the race tomorrow and I think if it hadn't been for the slower riders that held me up right at the end today we could have found at least half a second so tomorrow as long as we keep the bike on two wheels we should be in the top ten in the race."
Riccardo Cecchini – "My shoulder was quite sore to be honest and I had a few problems trying to change direction. Then I had a problem with the rear brake. Nevertheless tomorrow I will do my best to finish in a good position."