After the disappointment of a double DNF at the season opening round in Spain a fortnight ago, the H-Moto duo of Riccardo Cecchini and Robert Muresan are looking to kickstart their seasons at the Cathedral of Speed in the Netherlands this weekend.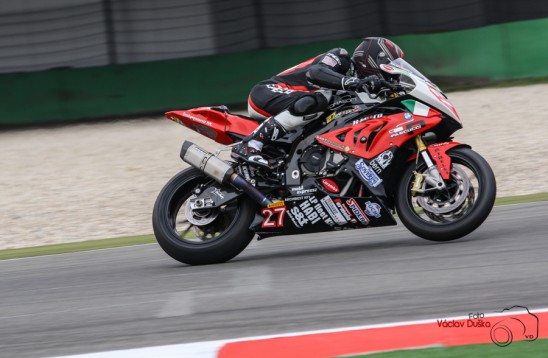 Today's opening free practice sessions, held in cold conditions at the legendary Assen circuit were positive with Muresan and Cecchini ending the day 10th and 11th respectively.
For Cecchini, who continues to adapt from the smaller 600cc machines and Muresan who is enjoying his first full season of FIM Superstock 1000cc Cup competition, things are looking good ahead of tomorrow's one and only official qualifying session which is scheduled to run a 1655.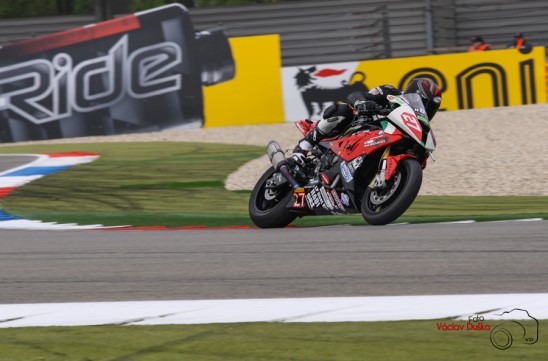 Riccardo Cecchini:  "In the first session I took my time as it's a new circuit for with the 1000cc machine. The time was good so when we finished the session we changed a few things with the gearing. My biggest problem is that the bike tends to wheelie a lot. This afternoon I was getting better lap by lap but had small crash. Again the time was good and I have a great feeling with the bike. It is a shame that we crashed before the end but I think that it's possible to be faster in qualifying tomorrow and I hope to push for the top 5 in the race on Sunday."
Robert Muresan: "Today was a good day. Over the course of the two sessions we changed a lot of things and we improved a lot. We still have to work more on the suspension but it's going the right way. I hope to maintain my position in qualifying and the race and I am confident that this race will be good for me."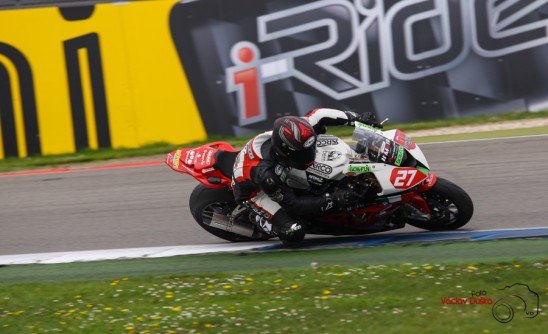 The one and only qualifying session is scheduled to take place tomorrow at 1655 local time.