Rivamoto Honda's Bryan Staring produced a lap time to ensure that he will start tomorrow's opening World Supersport championship race from a top 10 grid slot.
The Aussie, who is making his debut in the World Supersport championship after a year campaigning Moto GP, has adjusted quickly to life aboard the more production based Honda CBR 600 and looking at the session analysis is one of the most consistent riders in the field.
Thankfully the weather was dry for the Supersport rider's one and only qualifying session with the new format, which would determine the grid for the race. Bryan set a competitive lap time early on but with everyone hunting for that clear piece of track, was unable to improve as the chequered flag came out.
Naturally, there are still steps to be made but all in all the Rivamoto team is pleased with the progress that they have made and are expecting a solid result to kick start their 2014 season after their success last year.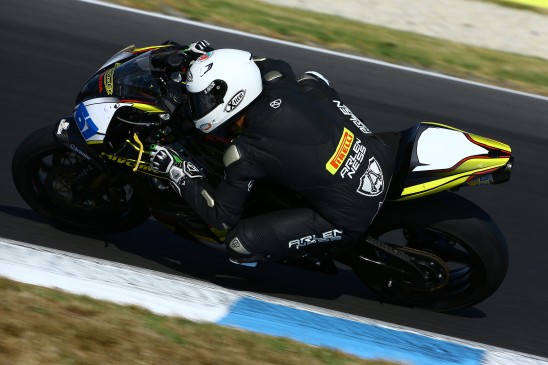 Bryan Staring – Rivamoto Honda: "I'm disappointed with the starting position If I'm honest. We have made really good steps forward with the suspension, both with the shock and the forks but after setting my best time early on I got caught out by too many people riding slow looking for people to follow. I can learn from this though as we move through the season and considering the great feeling that I have with the bike and our consistency, I am sure I can fight hard in the race."
Jeremy McWilliams – Team Manager: "The progression that Bryan has made each time he goes out is very positive. We have great consistency with him in terms of his outright pace and this will work in his favour over race distance tomorrow. It's a new thing for us working with a rider who needs something different from our previous riders but we have done the best we can with the time we have had and will keep pushing to improve things for Bryan in terms of the ultimate set up. From a team point of view we are all delighted to be 10th on the grid and I'm confident we have a set-up to help Bryan be competitive in the race."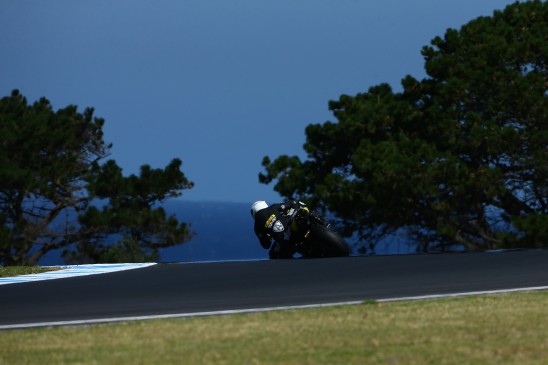 Round one of the 2014 World Supersport championship is scheduled to take place  at 1310 local time over 18 laps.