VFT Racing's new look was officially unveiled at a presentation this weekend, just 2 weeks before the start of their 2014 racing season.
The Italian team will once again contest the World Supersport championship with Fabio Menghi racing a Yamaha for the third consecutive year.
This years' championship begins at the seaside circuit of Phillip Island in Australia on the 23rd February, moving on to some iconic venues around the world before the season finale in a yet to be disclosed country in November.
The likeable Italian has competed in 21 World Supersport races in a career that saw him finish 28th overall in the World Championship in 2012 after a string of point scoring rides.
Now almost fully recovered from the injury that cut short his 2013 campaign, Fabio is optimistic of his chances this year after encouraging winter tests in Jerez saw some impressive lap times.
Fabio Menghi – WSS Rider: "The new season is finally here and I feel full of energy. I must  have an operation on my right hand but I don't think this should affect my debut in Australia, in February. Last year I had a lot of physical problems that did not allow my team to reach its full potential. My team is very close knit and I really look forward to  getting back on track to show my true talent."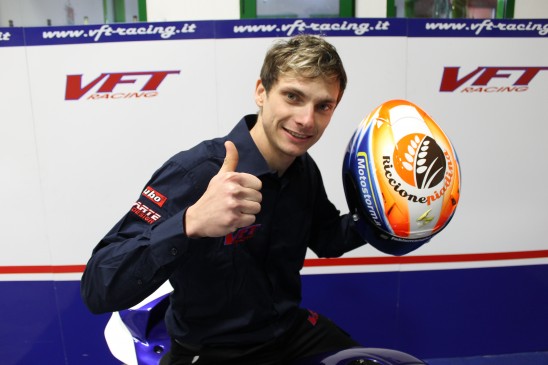 VFT Racing Team Manager Valerio Menghi is also looking forward to a successful year and wishes to extend thanks to all of the teams' sponsors and technical partners prior to leaving for Australia in a few days.
Valerio Menghi – VFT Racing Team Manager: "We are doing our best,  and we have defined the final details for this new season. Our bikes will always be Yamaha with Bitubo technical support as over the past season we have gained a great experience with them. Considering the results obtained during the mid January tests, we had a good feedback that allows us to go to Australia confident and with the right frame of mind. Fabio needs to fully recover but for the first race he will be surely ready. From the second round in Spain we can count on our Superstock 600 young riders to race well for us and we will announce these riders in due course"
VFT Racing will be on track down under on February 16th and 17th, taking part in the official World Supersport tests as part of their final preparations ahead the opening round of the series.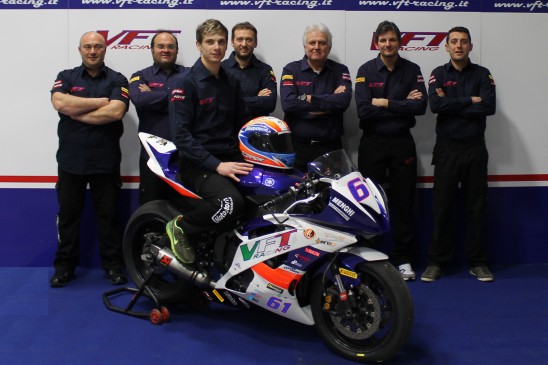 You can follow the teams progress throughout the season through a variety of social media including facebook, twitter and on their official website: www.vft-racing.it