Chris Hower may have had his return to racing cut short after a serious accident mid-season, but that hasn't prevented the Danish-American from putting plans together for 2014 and beyond.
Chris, who put together his own team for his Danish Superstock 1000cc campaign, has been training hard to enable himself and the squad to come back bigger and better next year.
Chris Hower: "The dislocation that I suffered, only happens in 2% of all dislocations. It is very bad because it stretches and damages the nerves and muscles. The operation that I had, found more damage than expected, including torn ligaments, scar tissue and broken cartilage. The rehab plan is for intensive training with physiotherapists and that will happen 4 times a week until I go back for further checks and consultations with the shoulder specialists. It is frustrating after such a positive season but we are starting to work hard now for 2014 and are reaching out to those people who may want to be part of the 'team' moving forward."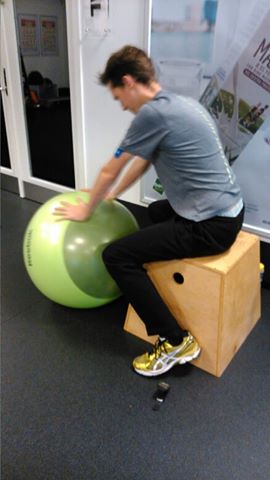 Hower, returned to full time competition after a number of seasons absence riding a CBR 1000cc Honda, and despite missing half of the season following the incident, still finished an impressive 6th position overall in the final standings, with a podium finish to his credit, but it was at Ring Knutstorp, Sweden, where it all went wrong.
On a wet track, and in preparation for the next round of the championship, Chris suffered a monster highside in the second practice session of the day, landing heavily on his shoulder. After sliding 100 metres before hitting the armco barriers at the side of the track, he narrowly avoiding being collected by the machine.
Chris Hower: "I tried to get up, but I couldn't lift my left arm at all. The ambulance and marshalls were on the spot very quickly and got me to the medical center. They said I had suffered a posterior shoulder dislocation, which is very rare. They gave me anesthetic and put the shoulder back into place. I was taken to the hospital where they confirmed the dislocation, in addition to a broken humerus bone and 2 broken ribs."
With his recovery now in full swing, preparations for 2014 have begun and Chris is looking to add to his current loyal supporters for a serious challenge next year, launching a number of ways for people to get involved.
With a number of personal and corporate packages available, anyone interested in being part of the 'team' in 2014 should contact Chris directly:  howerracing@gmail.com