Complus SMS Honda rider Balazs Nemeth failed to finish the German round of the world championship at the Nurburgring today after a technical problem ended his race on the 7th lap of 19.
The Hungarian, who had started from 30th position on the grid had shown some real flair in the 2nd wet qualifying session and was disappointed to be side-lined once again before the race was even at half distance.
Balazs and the team are taking the positives from the weekend, and also from a private test held ahead of the race in Germany and will move on to the next race in Istanbul optimistic of showing their true potential.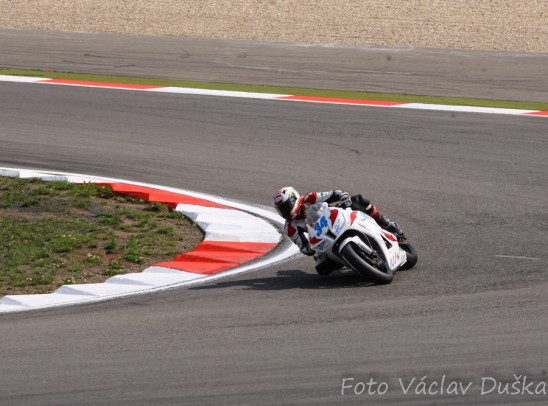 photos courtesy of Vaclav Duska Junior