Danish rider Alex Schacht (Racing Team Toth), completed a total of 6 laps at full speed in a weekend of technical troubles at Silverstone for the 9th round of the World Supersport championship.
The former European 600cc championship contender's difficult debut season within the World Championship continues as small problem after small problem throughout the weekend forced his retirement from the race after the warm-up lap.
The team now have 3 weeks to identify the problems and come back ready for action at the Nurburging ring for round ten.
Despite the failure to finish, Alex continues to grow his fan base around the world, which can only be positive for the future.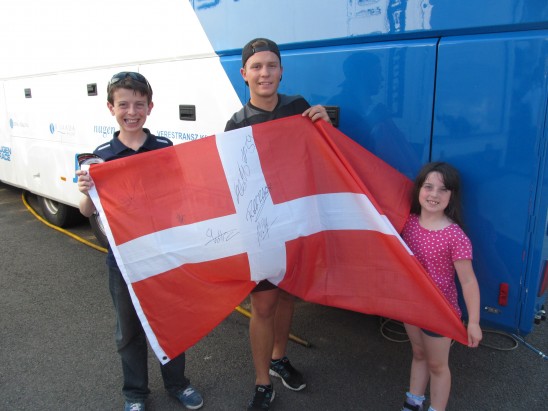 Alex Schacht – Racing Team Toth: "Nothing has gone right for us this weekend. We just don't seem to have any luck. The team did a great job as always but we just don't have the experience when it counts to fix things. Anyway we have 3 weeks to come back ready and I am looking forward to that."