Rivamoto are rapidly becoming the biggest revelation of the 2013 World Supersport championship after the rider/manager partnership of Jack Kennedy and Jeremy McWilliams coupled with an ever improving Edik Blokhin regularly challenge the front runners.
Throw into the mix a team of competent technicians and mechanics, and this small non-factory team from Russia look certain to continue to worry the established ranks as the second half of the 2013 season begins.
Kennedy who was runner up in last year's British Supersport championship has adapted well to life on the world stage with a brace of top qualifying positions backed up with several top 6 race results, leaving the likeable Dubliner in an impressive 8th position overall in the championship.
6th at Donington Park and Portimao are currently the best finishing positions, and with only one non-finish the team are among the most consistent point scorers of the year.
The next round at Silverstone this coming weekend, has  Jack pumped and keen to excel on a track he knows well, and with Rivamoto optimism running high, Kennedy has every chance of securing a season best result in front of his 'home' crowd.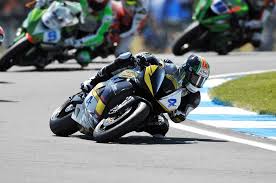 Jack Kennedy – Currently 8th in the World Supersport championship: "I'm really pleased with how the season is going so far.To be in the top 8 in the World Supersport Championship half way through the season, shows as a team, we have what it takes to mix it up with the best and we are making progress in every round.  I've worked hard to get here and I'm making the most of this opportunity but I'm also really enjoying it.  I think I've adapted well to all the changes particularly learning new tracks quickly so I'm confident we can only get stronger with time. For the rest of the season I am not taking anything for granted and will just keep giving it my best every round.  My priority is to aim for valuable point finishes every race if possible.  If I can finish the season in the top 6 in the championship, in my rookie year, I think it would be a great achievement for both me and the whole Rivamoto Honda team" 
Team Manager and former GP star Jeremy McWilliams is equally pleased and looking forward to the remainder of the season.
Jeremy McWilliams – Team Manager: "I am delighted with the season so far. Jack is showing week in week out that he has the speed to challenge at the front and Edik is improving race by race. We have no expectations for the coming races other than to continue to do our best and achieve the best results possible. I'd like to say thank you to everyone within Rivamoto for working so hard and to our sponsors for their support. I hope that we can continue to race strongly and that we can continue to provide Jack and Edik with the tools to remain competitive."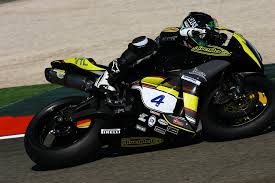 Rivamoto are already planning for 2014 and are hopeful of retaining Kennedy. The new rules and regulations should make for even closer racing within the World Supersport championship, but as with many teams, budget will be a factor.