Rivamoto Honda will start their home race at the Moscow Raceway from 7th position on the grid as Jack Kennedy continues to be one of the revelations of the 2013 World Supersport season.
Kennedy has once again shown that he is a quick learner, and after running at the sharp end of proceedings in both wet and dry conditions it's looking very like he could secure both his and Rivamoto's best World Supersport result at the tight and twisty Russian circuit, which is located just 70km from the country's capital.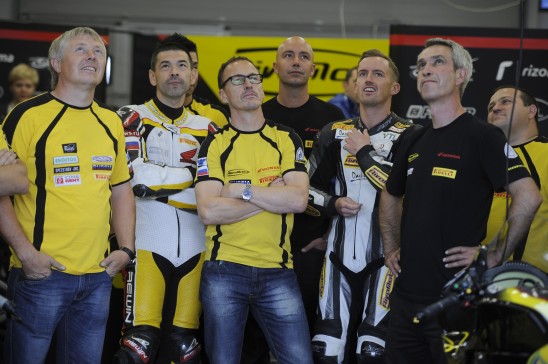 Today was a difficult day for all concerned as many teams and riders stayed in the garage, as rain prevented any of the front runners improving their Friday times.
Despite the weather, the Rivamoto Honda team did venture onto the circuit in the final few moments of the session, keen to try some overnight changes which should put them in a better position for the race.
2nd fastest in today's qualifying session is encouraging, but whatever the weather, Kennedy is ready to race as is Edik Blokhin who will compete tomorrow in front of a large number of local fans and start from 29th on the grid.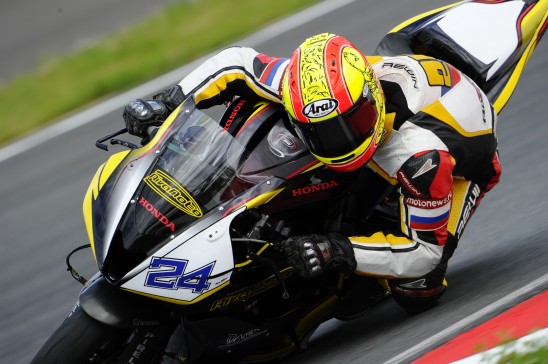 Jeremy McWilliams – Team Manager: "With the strange weather conditions in Moscow today, qualifying didn't really amount to much. We went through the motions in FP2 to test a wet set-up and there was no need to take risks, so the riders spent most of the time waiting for the weather to make it's mind up. QP2 was pretty much the same and when the window opened during the last ten minutes Jack made the most of it. Nobody was able to go quicker but the overnight changes seemed to help and Jack finished the session 2nd quickest, but obviously times from yesterday stood.  7th on the grid gives him a good chance to bag some decent points. Edik also put in a good effort and is fired up at his home round. We're hoping for a dry race though."
Jack Kennedy – 7th on the grid: "Not much action on track today with the mixed weather conditions. We went out to get  a wet setting in FP2 then qualifying was wet so it was just a waiting game for it to dry up. We got 12 minutes track time to try our new settings which were positive and I think good for the race. We finished the session P2 but no one went quicker than earlier so still I am 7th on grid for tomorrow! Great work by the team behind the scenes today!"
Round 8 of the World Supersport championship is scheduled to start at 1330 local time tomorrow and run over 22 laps.