Dubliner Jack Kennedy made the most of his previous Donington Park experience in today's first qualifying session for round 5 of the World Supersport championship by taking provisional 5th on the grid.
The Rivamoto Honda rider got his weekend off to a perfect start by winning the pre-race media event yesterday in front of the local media and fans who braved the wet and windy conditions to see Jack complete the organisers very own version of 'It's a knockout'.
Today's two sessions were also held in difficult conditions, with rain showers hitting the Derbyshire circuit throughout the day.
After completing only a handful of laps in the morning, Jack left it quite late in proceedings to take to the track in official qualifying and as expected, improved his times with every lap as conditions improved.
With the blustery conditions making it difficult for everyone, Jack once again timed his final assault to perfection climbing to 5th with his final effort.
The forecast is looking brighter for tomorrow's final session and Rivamoto are confident of an equally solid result.
Jack Kennedy – Provisional 5th on the grid: "The conditions were very tricky but I am happy with how the session went and with the direction we went with in terms of setup. 5th is good but it means nothing if it's dry tomorrow, but we have a good feeling with the Rivamoto Honda and it's a good time if it is wet tomorrow."
Jeremy McWilliams – Team Manager: "Jack put in a good banker with his final lap. He is happy with the set up and it's good to have both riders fast enough to qualify well at this stage. The only reason we went out was to safeguard a decent starting position should the weather not improve tomorrow."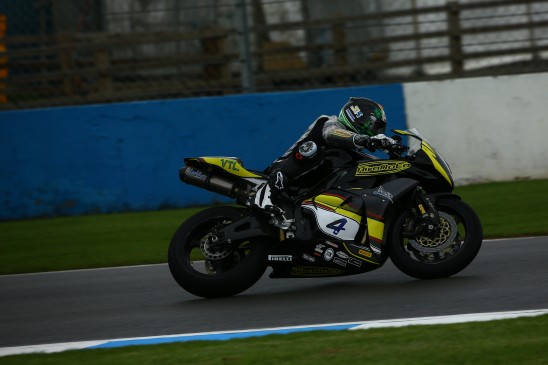 Final qualifying is scheduled to take place tomorrow at 1605 local time.