Alex Schacht's debut season in the World Supersport championship continues to be one of frustration after a clutch problem forced his retirement at Monza yesterday.
Alex, who was a front runner in last year's UEM Supertock 600cc championship, has found the step up to World Championship level a lot bigger than anticipated. That aside, that fast Danish youngster is taking small steps in the right direction with every lap he completes.
Today's race, the fourth in this year's World Supersport championship took four attempts to complete as a spate of riders saw the red flag on 3 separate occasions.
When the race did eventually get underway proper, Alex found himself in a battle for 25th position until a clutch problem forced his retirement.
This coupled with a technical problem in qualifying certainly limited the amount of track time that Alex had this weekend, but both he and everyone at Racing Team Toth are confident that they can turn things around as the season progresses starting at Donington Park, UK, in two weeks time.
RACE RESULT
1st: Sam LOWES (Yakhnich Motorsport)
2nd: Florian MARINO (Kawasaki Intermoto)
3rd: Lorenzo ZANETTI (PATA Honda WSS Team)
DNF: Alex SCHACHT (Racing Team Toth)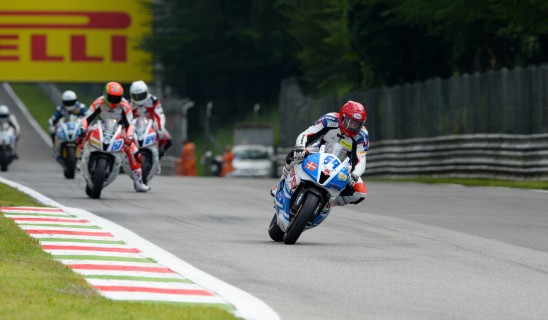 photos courtesy of Vaclav Duska Jnr.