Hungarian Balazs Nemeth finished 22nd in yesterday's World Supersport race at the Autodromo di Monza after a series of crashes caused four restarts.
After making progress during qualifying despite the changeable weather conditions, the Complus SMS Honda rider did well to avoid being tangled in the turn one carnage on three occasions.
In the race that did run all the way to the flag, Balazs rode well, swapping places firstly with compatriot Imre Toth and later in the race with Italy's Dino Lombardi who would just fend him off in the race to the line.
The season continues with the fifth round of the World Supersport championship taking place in a fortnight at the Donington Park circuit in the UK where both Balazs and the Complus SMS Honda team are aiming to secure their first point scoring finish of the season.
RACE RESULT
1st: Sam LOWES (Yakhnich Motorsport)
2nd: Florian MARINO (Kawasaki Intermoto)
3rd: Lorenzo ZANETTI (PATA Honda WSS Team)
22nd: Balazs NEMETH (Complus SMS Honda)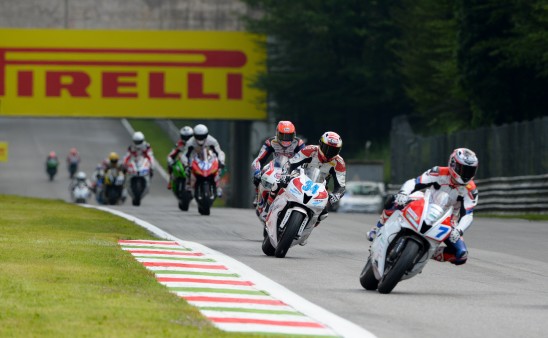 photos courtesy of Vaclav Duska Jnr.