Final qualifying for the 4th round of the World Supersport championship took place this afternoon with Denmark's Alex Schacht taking 29th on the grid for tomorrow's race.
The fast Dane, has found the jump from Superstock quite a challenge but both he and his team are confident that they are moving in the right direction.
Alex suffered a technical problem yesterday and again today there were a couple of small areas which can be improved but Alex and the whole of Racing Team Toth are looking ahead.
On a positive note, Alex was within 2 tenths of a second from his much more experienced team mate Imre Toth and is hopeful of a strong showing come race day.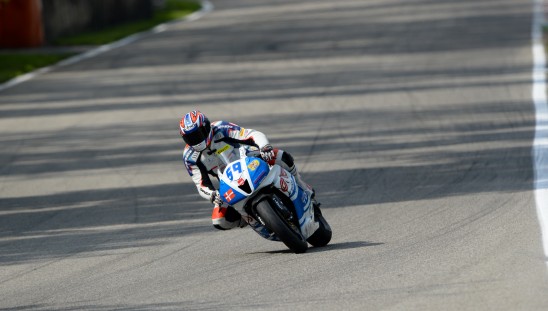 Alex Schacht – 29th on the grid: "Supersport is a steep learning curve and I still need to adapt to it more. We need to get more track time and more experience to get totally confident like I was in the past. It's frustrating to see others adapting quicker but we know that if we keep working hard, the results will come. I am enjoying the challenge and looking forward to improving in the race tomorrow."