Michael Hill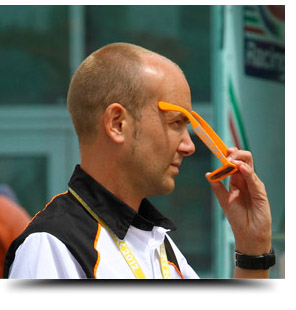 Ex racer turned presenter/commentator, Michael Hill has the experience, knowledge and contacts to provide the full package. Having successfully raced in the British championship, run his own race team and developed a well received and supported media brand within both the British and World paddocks, Michael Hill Promotions combines this experience with skills in traditional and new media to develop and promote riders throughout the paddocks and international motor-racing communities.
Michael Hill Promotions currently represents a number of riders within the WSBK Championship: Alex Baldolini, Alex Schacht, Matt Davies and Balazs Nemeth (World Supersport), Alen Gyorfi (Superstock FIM 1000cc Cup), Brandon Kyee (European Superstock 600cc) in addition to several riders connected with the European Junior Cup and other Domestic series. Michael is also the official Media Officer for the European Junior Cup.
2012 also saw Michael Hill Promotions strengthen its digital media presence with a new partnership and the launch of MPH TV – the new online TV motor sport channel focused on the World Superbike Championship with the intention of promoting the up and coming talent within all classes.
Christina Bulpett
The creative and technical arm of the MPH TV team, Christina Bulpett, is an editor, camera operator and assistant producer with a long term passion for motorsport.
Having worked with the 'Voice of World Superbikes', Jonathan Green, for the past two years, she has developed a strong knowledge and contact base within the sport, both trackside and throughout its wider broadcast network. However her experience is not restricted to two wheels, 2012 saw her venture into the world of four wheel motor racing, working on the ESPN production for World Series by Renault both in the pits and in the edit suite while dipping her toes into the glamour of F1 with a visit to the Caterham F1 factory as the interest in the upcoming Austin Grand Prix develops its momentum.