After struggling with a variety of problems in recent races, there is light at the end of the tunnel for Italy's Fabio Menghi after some radical changes to the VFT Racing Team's personnel saw him riding to a point scoring finish in the 8th round of the World Supersport championship at Portimao earlier today.
Starting 15th and finishing 15th doesn't tell the whole story as Menghi was involved in a four rider fight throughout the race until the red flags because of falling rain brought about a premature end to proceedings.
Looking ahead to Jerez, the VFT Racing Team know what needs to be done to resolve the ongoing technical problems and both Fabio and everyone involved with the project are keen to show once again the early season form when the season resumes after the summer break.
Fabio Menghi – "I am happy with today's race. The position isn't what I want but after changing so many things to find a solution I have to happy to be scoring points again. Thanks to Ninetto and my team. We still have some problems but I can see the light now. I made a good lap time in the fight with the other riders so we go to Jerez confident that we can regain our early season form."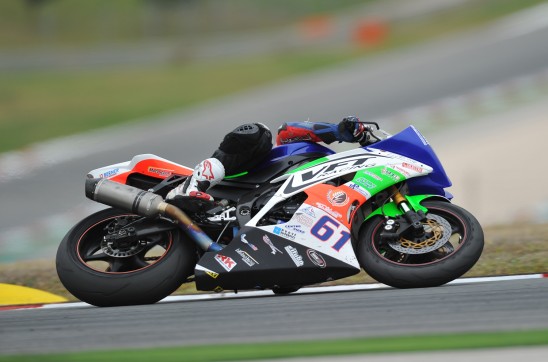 Menghi torna a punti a Portimao.
Dopo aver lottato contro molteplici problemi nelle ultime gare del mondiale, Fabio Menghi del VFT Racing Team torna a vedere la luce in fondo al tunnel, dopo che alcuni radicali cambiamenti all'interno dello staff del suo team lo hanno visto concludere a punti la gara di Portimao del World Supersport Championship.
Partire dalla 15° posizione in griglia e arrivare sempre in 15° posizione al traguardo non racconta l'intera storia di gara per il pilota italiano, costretto a una bagarre con altri 3 piloti che si protrae fino al termine della gara, interrotta in anticipo dalla bandiera rossa a causa della pioggia.
Proiettati verso la prossima gara di Jerez, il Team VFT Racing adesso sa cosa deve essere fatto per risolvere i problemi tecnici in corso e sia Fabio che tutte le persone coinvolte nel progetto sono pronti a dimostrare la stessa condizione ottimale dell'inizio di stagione.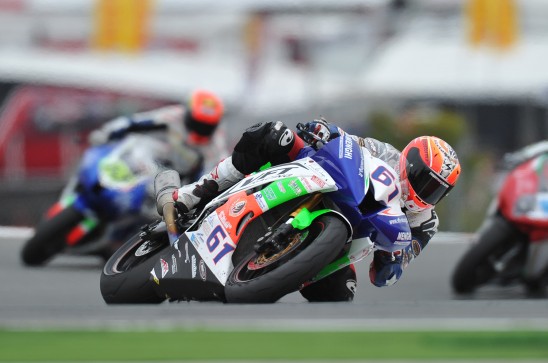 Fabio Menghi: "sono felice della gara di oggi. La posizione finale non è esattamente quello a cui ambisco ma, considerati i tanti cambiamenti che abbiamo effettuato in questo week end di gara, devo essere felice per aver concluso a punti. Grazie a Ninetto ed al mio Team. Abbiamo ancora dei problemi ma finalmente riusciamo a vedere la luce. Ho fatto dei buoni tempi sul giro durante la bagarre con gli altri piloti, così ci prepariamo per Jerez fiduciosi di poter tornare alla forma di inizio stagione." 
photos courtesy of Formula Photographie.