After a six week break, Jayson Uribe was back in action at the Snetterton 300 circuit near Norwich for the 3rd round of the BSB Motostar Championship, claiming 4th at the end of a tense 12 lap race that saw him nursing his FPW Honda to the flag.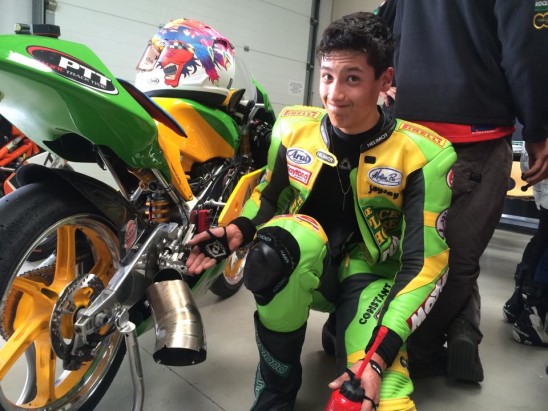 4th overall in the combined free practice standings on the opening day, Jayson improved his lap times in both of Saturday's qualifying sessions to start the race from an encouraging 8th position on the grid.
Immediately improving to 5th after an impressive opening lap, it looked as though a 3rd consecutive podium was possibly up for grabs until a technical problem early on dramatically reduced the power on his FPW Honda machine leaving the young American to fight it out with Ed Rendell for the remainder of the race.
With Jayson now nursing a machine with a broken exhaust, and the top three edging away it would have been easy to call it a day but conscious of the importance of gathering as many points as possible for the overall classification Uribe dug deep to ensure another solid result.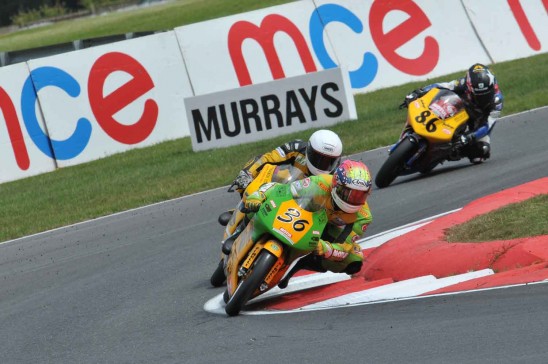 Yesterday's result consolidates his 3rd position in the championship standings and continues his run of consecutive point scoring finishes in the British Motostar Championship.
Jayson Uribe – 4th position: "Friday started with a cold free practice.  I took it easy learning the track.  In Saturday's qualifying sessions I pushed hard and made decent progress. We had some issues with tyre grip because of the weather conditions but we worked it out with the help of the trained Pirelli team. I had a good start in the race moving from 8th to 5th, which is where I stayed for most if the race. About 5 laps in, I noticed a dramatic loss in power and then suddenly my bike became very loud.  I thought it may be seizing so I covered the clutch and began to ride more conservatively. After a few corners, I looked down and noticed that the exhaust was disintegrating.  I wanted to finish the race and salvage some points for the championship so I backed off of the pace as the bike was becoming increasingly unstable. Ed got past me on lap 9 but I was able to slip stream past him again on the straight.  It was a good battle between us, but unfortunately as the bike got worse I just couldn't keep up with him on the run to the line. It would have been good to get another podium but 4th under the circumstances is still a good result. Thanks to my team for their hard work this weekend. We are all coming together as a family as the season is progressing and I am looking forward to Knockhill in Scotland in a fortnight so that we can have a chance to race again!"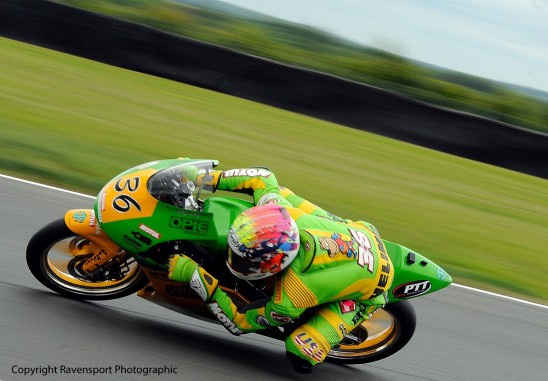 Championship Standings after Round 3 of 12 (current top 6):
Jordan Weaving – 65 points
Joe Irving – 50 points
Jayson Uribe – 49 points
Chris Taylor – 34 points
Mike Brouwers – 30 points
James Hobson – 27 points
photos courtesy of Adrian Smith and Ravensport Photographic.