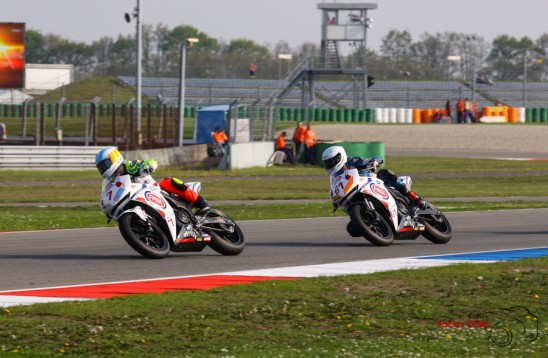 CADS Racing's Alex Wisdom suffered his first fall of the 2014 season in today's opening qualifying session at the historic Assen circuit in the Netherlands after lapping nearly two seconds faster than last year in the earlier free practice session.
Wisdom who scored his best ever results in both qualifying and the race in Spain a fortnight ago was on track for at least 12th on the provisional grid when an unfortunate collision along the main straight between himself and a fellow racer sent the American teen sliding to earth, thankfully without injury.
Despite being frustrated and obviously angry, Alex was able to return to the paddock area on foot and after a careful inspection of his CBR 500cc Honda machine is now focusing his attention on tomorrow afternoon's all important final qualifying session.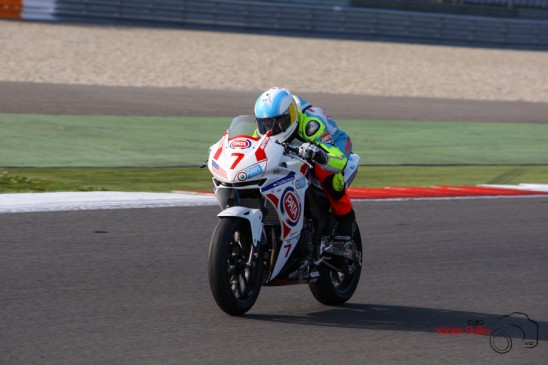 Alex Wisdom – 17th position on the provisional grid: "I'm disappointed more than angry now that I have had chance to calm down. Crashing is part of racing but there are no prizes in qualifying and to be taken out the way I was is just crazy. Thankfully the bike is ok and I am not hurt so after some great work by my dad, Frank and the CADS team I will be back on track and giving it my all tomorrow. I think we can certainly improve if the rain holds off."
photos courtesy of Vaclav Duska jnr.