CADS Racing rider Alex Wisdom has qualified in a career best qualifying position at the opening round of the PATA European Junior Cup in Spain.
The young American significantly improved his time from Free Practice to claim 11th position and the middle grid slot on row four for tomorrow's 8 lap race.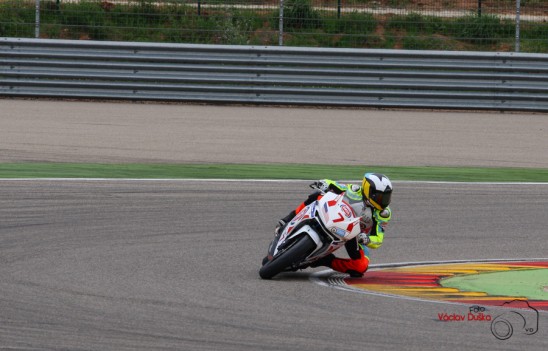 Qualifying was as expected fast and furious, but with light rain falling towards the end of the session, Alex was unable to improve further.
Nevertheless, and with half a second separating him from sixth on the grid, the prospect of a top ten finish at MotorLand Aragon tomorrow looks very realistic.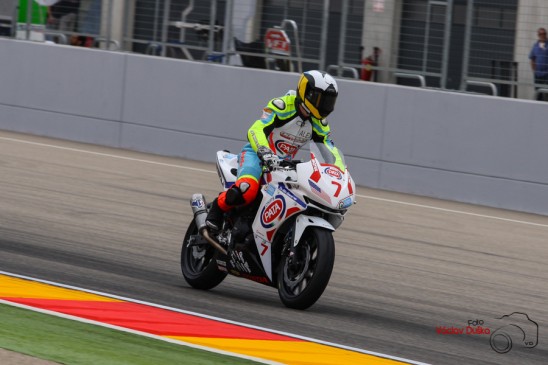 Alex Wisdom – 11th position: "I am so happy with how qualifying went today. I improved my time and worked on the areas of the track that I knew I could improve in and it all came together. I am frustrated that we just missed the top ten, but when the rain came nobody went faster. I stayed out although many of my rivals came in so this may be useful knowledge if the conditions are similar in the race. I am so excited to be in the fight for the top ten in the first race and I want to thank CADS Racing, my dad and everyone who has helped me to be here."
photos courtesy of Vaclav Duska jnr.