Following his successful debut in the 2013 BSB Motostar championship, impressive American youngster Jayson Uribe will return to the series once more in 2014 after penning a deal to ride for the FPW Team.
Given his lack of knowledge of the UK circuits, Uribe, who is known affectionately as the patriot pup had a strong year in 2013 scoring championship points in every race – the only rider in the series to do so. With a best finish of 7th in the season finale at Brands Hatch, Jayson finished a well-deserved 11th place overall.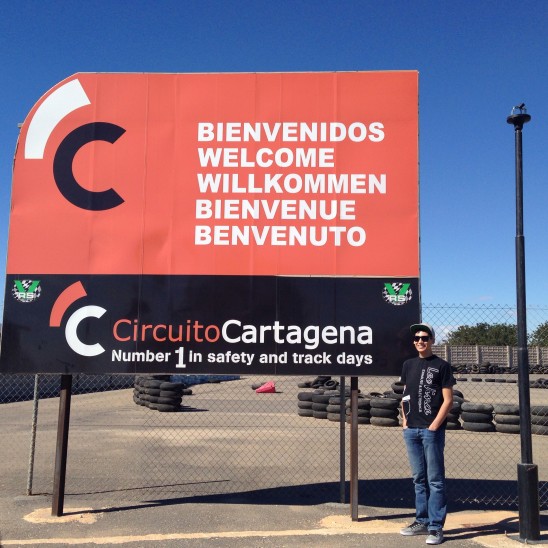 A successful pre-season test at Cartagena, which saw Jayson setting consistently fast times, combined with a host of new sponsors and supporters for 2014 leave the rising star fully prepared for the opening round of this year's campaign at Brands Hatch in a fortnight.
Jayson Uribe: "I have been training regularly on my Dad's 2010 BMW1000rr in the off season to improve my strength, throttle control, and to help me stay in shape mentally and physically. I also have been riding and instructing with Ken Casey's Pacific Track Time of Northern California several times a month and had the opportunity to help riders and racers of all ages and abilities improve their riding styles over my winter break.  I have had a great time off, but I am excited to return to the BSB and unite with my FPW Racing team again for what I think can be a great season for us all. I am looking forward to catching up with all of my BSB buddies too. See you all soon!"
Jayson is once again going to be based in the UK during the season and if last year is anything to go by could be the first American rider to challenge for BSB Motostar honours.
Cartagena testing photo courtesy of Jon Jessop
BMW action photo courtesy of Dito Milian of Got Blue Milk