Despite being absent from the provisional world supersport championship entry lists announced by the FIM, the Rivamoto Honda squad are delighted to announce that they will be on the starting grid in Phillip Island in less than a fortnight with Australian Bryan Staring riding one of their CBR600cc machines.
Staring, who rode in Moto GP last year, is no stranger to the World Superbike paddock after a successful Superstock season in 2012 saw him finish regularly on the podium in the Superstock category.

Bryan Staring – Rivamoto Honda: "After what's been a very long summer to secure my position for 2014 racing season, it's better late than never to have a place on the grid at Phillip Island.  I'm happy and relieved to have this opportunity with Rivamoto in World Supersport this year. It's a category I've always had my eye on. Although it's been many years since I've ridden a 600, I'm sure I can rely on all the experience in my bank to get me through the event with the best possible result. I really look forward to working with Jeremy McWilliams and the professional team at Rivamoto."
After such a satisfying season in 2013, former GP race winner and now Rivamoto team manager Jeremy McWilliams is optimistic of an equally successful 2014: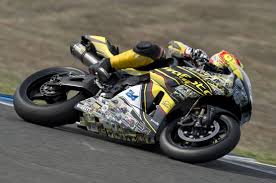 Jeremy McWilliams – Team Manager: "We are a little late in announcing our plans for this year, but I am delighted that we have a rider of Bryan's calibre joining the Rivamoto team for 2014. Bryan has shown his talent within the WSBK paddock and undoubtedly learnt a lot from his season in Moto GP. I am confident that Bryan and the Rivamoto team will have a lot to smile about as the year progresses."
Whilst the team will solely run Bryan in Phillip Island, they have not ruled out a potential second rider racing under their banner from Aragon.
Keep up to date with the latest news surrounding Rivamoto's 2014 season at the following sites: www.rivamoto.com and www.jeremymcwilliams.co.uk