Jake Lewis was unlucky to finish outside of the top ten in the opening free practice session for the 4th round of the PATA European Junior Cup powered by Honda at Imola this afternoon.
Having been an early pace setter, the young Kiwi had to pit to tighten the gear lever on his CBR500ccR Honda machine and then found himself in a group of riders which held him up. To make matters worse, Lewis who has finished on the podium twice so far this year ran off the track on a couple of occasions as he sought to put in a quick lap late in the session.
Nevertheless, Jake is confident and looking forward to final qualifying which takes place tomorrow afternoon.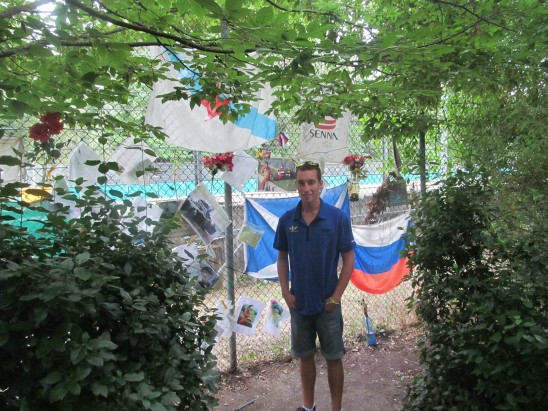 On another note, racing at Imola is always special, but for Jake their is a deeper meaning given that his childhood hero was the late Ayrton Senna. Jake joined MPH TV to film an exclusive video feature yesterday alongside the memorial erected in Ayrton's memory.